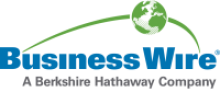 BEAVERTON, Ore.--(BUSINESS WIRE)--The Ethernet Alliance, a global consortium dedicated to the continued success and advancement of Ethernet technologies, today shared details of its Call for Interest (CFI) for its next Higher Speed Networking (HSN) Interoperability Plugfest. Aimed at improving Ethernet interoperability at port data rates of 25 Gigabit per second (Gb/s) through 400 Gb/s, the event offers testing against both existing and forthcoming IEEE standards. The HSN Plugfest, open to Ethernet Alliance members, will be held the week of April 29, 2019, at the University of New Hampshire InterOperability Laboratory (UNH-IOL) in Durham, N.H.
WHAT: With the recent approval of IEEE 802.3bs and IEEE 802.3cd, and additional higher-speed standards in development, the pace of Ethernet's expansion is quickly accelerating. Therefore, ensuring multivendor interoperability at ever-higher speeds is critical to building market confidence and facilitating widespread industry adoption. The Ethernet Alliance HSN Plugfest offers unparalleled opportunities for testing a diverse array of high-speed Ethernet products and solutions, including PHYs; NICs; switches, optical and copper media types, and test and debug equipment, in a secure, non-competitive environment.
WHEN & WHERE: Sponsored by the Ethernet Alliance, the HSN Plugfest will be held the week of April 29, 2019, at UNH-IOL's state-of-the-art facilities in Durham, N.H.
WHO SHOULD ATTEND: An exclusive event open to Ethernet Alliance members, HSN Plugfest participation will benefit Ethernet component, equipment, and interconnect manufacturers; network architects; and test and measurement professionals. Companies interested in joining this members-only event are encouraged to explore Ethernet Alliance membership as quickly as possible to secure their participation.
WHY ATTEND: The Ethernet Alliance HSN Plugfest brings together multiple companies in a confidential, third-party testing environment for both current and pre-release Ethernet equipment. By capitalizing on this secure, neutral space, device manufacturers and solutions providers can detect and fix issues, allowing real-time course corrections, greater protection of R&D investments, and optimization of product interoperability.