The University of New Hampshire InterOperability Laboratory (UNH-IOL) tests networking and data communications products. Since 1988, the laboratory has fostered multi-vendor interoperability while preparing students for careers in the industry. The laboratory has grown steadily into one of the industry's premier independent proving grounds for new technologies.
Our Mission
To provide a neutral environment to foster interoperability, standards conformance, and development for the interconnected world, while attracting students to and preparing them for careers in cutting-edge technology.
Our Vision
To create an interoperable world by enabling the best engineers, entrepreneurs, and technology.
Our Values
Neutral, Secure, and Confidential
We exist because of the need for an independent, neutral, third party that can serve as arbiter for the networking industry. We maintain an unmitigated commitment to the confidentiality and security of customer information provided in an unbiased safe haven, enabling industry members to resolve issues collaboratively.
Professionalism and Integrity
We hold ourselves accountable for our actions. Our decisions reflect our commitment to offer only the highest quality tools, knowledge, and services. We are dedicated to our customers while actively working to instill our values in each other to help build successful careers.  We are committed to providing the highest quality and unbiased results. We believe it is more important to get the job done right and deliver honest results than to simply get it done.
Financial Sustainability
We are a 100% industry funded, non-profit organization. We believe in the value of the services we offer to the industry and we are committed to their growth and continuous improvement by listening to our customer's needs. Careful fiscal planning and responsibility allow us to sustain and grow our business.
Innovation Culture
Sharing our knowledge and learning new concepts helps our employees and interns become today's pioneers and tomorrow's entrepreneurs. We take an active role in cooperating with our partners and peers to make improvements to the connected world.
Employee Empowerment and Growth
Our employees are continuously learning and involved in all aspects of the organization. Our belief is that every employee has the ability to effect change within our organization, the global industries we serve, and their career path. Through open communication and a continuous learning environment everyone has the keys they need to open new doors for themselves and the organization while pursuing the projects that excite them.
The History of the UNH-IOL
An Opportunity to be InterOperable
The University of New Hampshire InterOperability Laboratory (UNH-IOL) began as a branch of the University's Research Computing Center (RCC). In 1988, the RCC was testing Fiber Distributed Data Interface (FDDI) equipment with the intention of deploying it in its network. The RCC found that equipment from two vendors was not interoperable and contacted the vendors in an attempt to find a solution. After some debate, the two vendors came together to solve the problem, which stemmed from differences between the draft and final versions of the FDDI specification. During the same time period, the RCC was testing 10BASE-T Ethernet interfaces for another, unrelated project.
The RCC now had in-depth knowledge of both FDDI and 10BASE-T, and experience performing technical network testing. The University recognized the need for comprehensive interoperability testing of network equipment, and also the opportunity to educate its students in emerging technologies. Conceived with the vision of bringing together the collective resources of many companies in a vendor-neutral environment, the UNH-IOL began to develop common test beds, tools and methodologies, and was now uniquely positioned to provide testing services to companies, at a cost savings unattainable by any company or commercial laboratory. In addition, students now had the opportunity to work with the latest technologies and equipment, and to engage with the creators of those technologies directly. This model proved to be a win-win method and in 1990 the first UNH-IOL Consortium was founded.
Experience Plus Expertise Equals Growth
As its reputation for expertise in testing, procedural development and the interpretation of technical specifications grew, so did the UNH-IOL. This growth brought new technologies and equipment to the lab, providing more value for its members and more opportunities for its students; nowhere else could students gain the breadth and depth of knowledge available at the UNH-IOL.
The UNH-IOL is continually evolving with the computer networking industry and has worked with many technologies since its 10BASE-T and FDDI beginnings. Included in this list are the venerable Token Ring network, IPv6, many varieties of Ethernet, Wireless communication, various flavors of DSL, and several network storage technologies.
While the core focus of the UNH-IOL has always been the development and execution of test suites and methodologies as well as the technical training of students, the lab has expanded its role in the industry. The UNH-IOL has been involved in industry trade shows and test events operating booths and performing interoperability demonstrations at conferences such as SUPERCOMM, GLOBALCOMM, and TelcoTV. The lab also hosts group test events known as Plugfests.
The UNH-IOL undertakes research and development projects and participates in many standards organizations, providing the industry as a whole with a neutral partner whose experience is unparalleled.
The Continuing Journey
The UNH-IOL began more than two decades ago in a small room at UNH. In August 2002, the UNH-IOL moved to a 32,000 square-foot facility on the edge of campus where it continues to pursue its dual mission of fostering interoperability and providing its students with a uniquely valuable educational experience. With over 20 active consortia, and more in development, the UNH-IOL has grown alongside its industry partners, and will continue to do so in the future. By the fifteenth anniversary of the laboratory in 2003, the UNH-IOL had grown from a handful of students and staff sharing part of an office in Morse Hall to over 120 graduate and undergraduate students and over 20 full-time staff members. Hundreds of companies have been, and continue to be, involved in testing at the UNH-IOL. As new technologies continue to emerge, the UNH-IOL will continue to be a neutral, unbiased resource for the data communications industry, and a hands-on lab to give students real-world experience.
In 2016, the UNH-IOL moved to a customized, state of the art facility located in downtown Durham.
Founders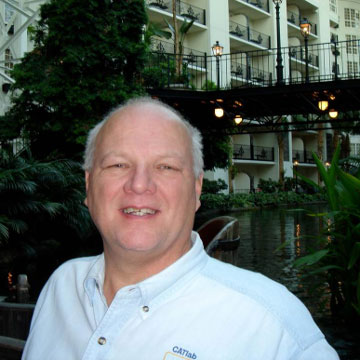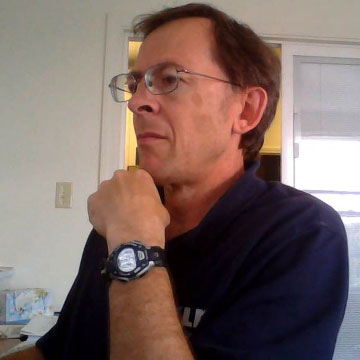 Industry-Recognized Tests and Reports
The UNH-IOL maintains a strong reputation for independent, vendor-neutral testing with a focus on quality assurance rather than marketing or promotional goals. The confidential test reports the UNH-IOL provides to its members are recognized throughout the data communications industry as evidence of interoperability and conformance to technical standards.
Expertise and Infrastructure
Membership in the UNH-IOL can be viewed as an extension of in-house testing and Quality Assurance. UNH-IOL engineers have a thorough knowledge of both industry standards (including IETF, IEEE, and ITU-T) and the methods for testing them.
This testing is conducted in the laboratory's 27,000+ square foot facility, which houses a multi-million dollar array of test equipment and the latest devices from member companies. In return for their latest devices and support, Members are entitled to high-caliber interoperability and conformance testing against other vendors' devices without having to incur the capital expense of setting up and operating their own test facilities.
Training Tomorrow's Engineers
The UNH-IOL is the only full-scale, non-profit test lab in the world that balances industry expertise with the real-world training of future engineers.
More than 100 graduate and undergraduate student employees work with full-time UNH-IOL staff, gaining hands-on experience with developing technologies and products. The companies and organizations that work with the UNH-IOL benefit from cost-effective testing services, as well as the opportunity to recruit future engineers from the UNH-IOL workforce.