The IOL Star commends student employees who perform exceptionally, whether for long periods of service or for short intensive effort and achievement. The IOL Star is a reward for going above and beyond. Those who earn the honor are often self-motivated individuals who, when they see something that needs to be done, take the initiative to do it on top of everything else they have to do. It can be for individuals who get stuck doing a task they don't want to do and yet rise to the occasion and do it well. It can be awarded to someone who does an exceptional job on a single development project, or in recognition of an individual's dedicated service to the organization over a period of months or years.
January 2021
Cornelis Plomp
Cornelis has been a Baseband member since May of 2015. In that time has learned multiple test plans and has become a leader in his area. He now trains junior technicians and has become a valuable resource for students, managers, and customers. He is often tasked with debugging some of our more difficult devices. After a recent lengthy debug process with a customer, his customer contact reached out to ask if he could nominate Cornelis for a Vendor Appreciation Award. In addition to his normal job duties, Cornelis is always looking to apply his mechanical engineering skills to improve the IOL. He has recently taken the lead on building a robot to help automate the Ethernet interoperability testing.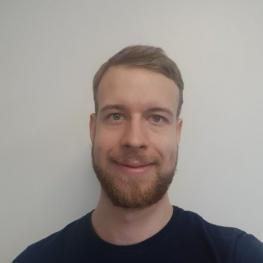 Ryan Bergman
Ryan has been a core member of the wireless group since 2018. In that time he has grown immensely as both a developer and wireless engineer. Ryan is typically the first one to start debugging on a difficult problem, often coming to quick solutions for the notoriously difficult to debug wireless testing. As a developer, Ryan has made substantial contributions to the teams projects, from first developing our early TR-398 python scripts, to later developing a full automation in Test Sentinel proving out or custom test creator for the first time. From there Ryan went on to completely develop our RESTful API for the newer octoScope gear, and used that to implement the much more complex TR-398i2. Ryan is an integral team member in the Broadband group, and is always looking to share his knowledge and come up with new creative solutions to development challenges. All of his work is fully reliable and of the highest quality. Ryan is truly deserving of an IOL star for all of his great contributions as an IOL employee.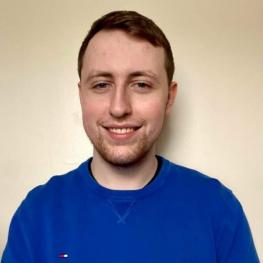 Kevin Rhoades
Kevin Rhoades is a Senior development student technician in the Datacenter test group. He multi-tasks between the Viavi MLTT Test/Support team and development of scripts for the NVMe and NVMe-oF projects. Kevin is currently working on the NVMe CloudSSD project developing test scripts for a new testing program being proposed by the OCP organization backed by companies such as Facebook, HPE, and Microsoft. He provides mentorship to more junior student technicians in the CloudSSD group as well as the Viavi Test/Support group. He was one of the original developers on the Viavi Test Automation project and now consults on the automation project as needed. Kevin is a leader by example, his work ethic is exceptional, his attention to details in code development is both thorough and complete and he is always willing to take on new responsibilities. Leading the Viavi group in the number of customer issues resolved in 2 of the last 4 quarters, while providing support for NVMe customers, shows Kevin's ability to clearly and concisely provide timely solutions to our customers. Kevin is a star, there is no doubt about it.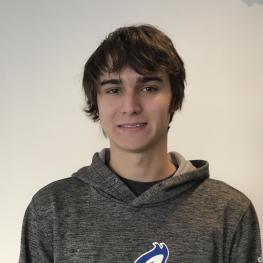 Hunter Wells
Not enough can be said about Hunter Wells, and his relentless work ethic. For almost three years, Hunter has been one of the main test technicians and developers in the SPE team. In that time he has become an expert in Automotive Ethernet conformance, going toe to toe with vendors and held his own when arguing about observed non-conformant behavior. In addition to striving for accurate results, Hunter has also contributed to the standards process with opportunities to attend IEEE 802.3 meetings and reviewing OPEN Alliance test specifications. As a team leader in the SPE group, Hunter is constantly attempting to verify and improve test methodologies, as well as increase productivity. This past year, demand for SPE conformance testing has increased, resulting in an overburden test schedule due to COVID-19 related restrictions; but due to Hunter's diligence and leadership, testing has largely remained on schedule. An impressive feat, given the time-consuming nature of SPE testing, and hours' worth of customer questioning and result disputing.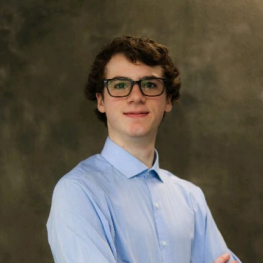 Liam Cate
Throughout his two years working at the IOL, Liam has consistently shown the desire to thoroughly understand the work he's doing, and to improve on existing structures when possible. Lately, this has been through his work reviewing IPsec & IKEv2 testing that other testers have done, helping newer testers learn and train, and through extensive script development. Liam also runs testing when needed, especially for demanding devices. There were several instances last semester when he worked extra hours to make sure the testing got finished in order to meet our customer's needs. Liam is quick to help his colleagues when he can and takes a leadership role in the areas of IPsec testing and development. He has single-handedly performed overhauls and major updates to our IPsec and IKEv2 Interoperability scripts, which will have a large impact on improving the time and accuracy of that testing. This work also supported his work in the development of a new IPsec conformance package for USGv6 R1. Liam is thorough, cares about his work and is willing to dig deeper to figure out the best solution to a given issue. He also communicates clearly with his colleagues, and he is always willing to lend a helping hand. Liam is a highly valued member of our IP Packages team, and will continue to provide pivotal support for IP's USGv6 R1 development efforts. The IP staff are proud to present Liam with an IOL star.