The IOL Star commends student employees who perform exceptionally, whether for long periods of service or for short intensive effort and achievement. The IOL Star is a reward for going above and beyond. Those who earn the honor are often self-motivated individuals who, when they see something that needs to be done, take the initiative to do it on top of everything else they have to do. It can be for individuals who get stuck doing a task they don't want to do and yet rise to the occasion and do it well. It can be awarded to someone who does an exceptional job on a single development project, or in recognition of an individual's dedicated service to the organization over a period of months or years.
Winter 2023
Dale Lavoie
A rising veteran in the SPE team, Dale has been a large resource in the higher speed technologies that we have been developing and testing. With experience in almost all things SPE (multiple test plans) he has a unique view of our area and a knowledge base that allows him to tackle a problem from all angles. He is very diligent and keeps a great record of all that he works on testing wise while maintaining good interactions with his peers and vendors. He has been a go-to PCS tester for quite some time and has taken on many new responsibilities along the way. He is a valuable member of the team, very easy to work with and his hard work does not go unnoticed. Dale is ultimately a great resource in the PHY team and continues to evolve as more complicated testing methods and technologies are shown to him. His engagement with everyone, technical know-how of the PMA, PCS and PHYC testing alongside his overall attitude all showcase why he represents the values of an IOL Star and the team would not be the same without him!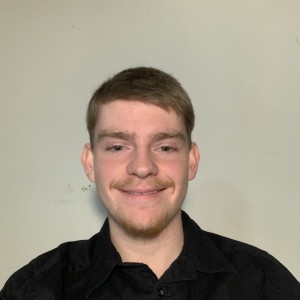 Matt Corso
A hardware testing guru or PCB wizard so to speak. Matt is interested in all things EE that take place within the lab and has the knowledge and expertise to help out across all fronts. He has been a large resource in EmBase helping with Plugfests, outreach with students, IOL promotion, working with vendors that visit, hardware or software development and testing. Matt has worked intensely on the PMA aspects of both SPE and APL. The efforts put forth into his PCB designs, Altium organization, and PCB confluence pages has been and will continue to be great resources going forward. His superb attitude makes the working environment all the more enjoyable. This student has ultimately risen up to any occasion in order to help their peers, coworkers and the lab act on all of its values while trying to understand and solve the problems we encounter with industry. Matt exemplifies what it means to be an IOL Star and through this his drive he inspires others to do the same. We are very fortunate to have him be a part of our team and at the IOL!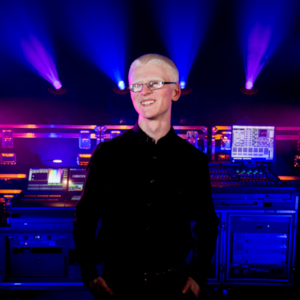 Joey Heacock
He has been a driving force within the APL and Power groups for the software based tools used not only internally but externally. From the customer facing perspective, he has worked diligently to help address concerns regarding bugs submitted by users in addition to pushing for further automation and ease of test setup. He has risen to the occasion to learn both our Java and Matlab implementations along with our functions that interact between the two. He has proven the ability to effectively work with multiple teams across the broadband and embase Industries at the IOL, and has become an example of what we can achieve and aim to represent when developing software testing solutions. Beyond his significant technical contributions, he stands out with this friendliness and enthusiasm for the work, improving morale and setting an example for all that work with him.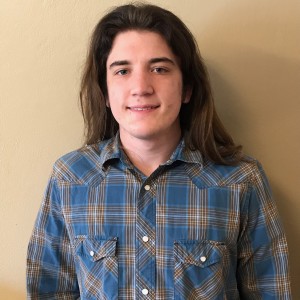 Adam Judge
Adam's presence at the IOL over the years has greatly influenced how the Interact test tool functions and his development efforts will always make a meaningful difference for every test developer to follow in his steps. For all current developers Adam is a huge source of help, there are many times where a confusing and convoluted section of the spec for a developer can be simply and quickly clarified with a "Hey Adam". His knowledge on the NVMe spec, the Linux kernel and Python is immense and while it has caused confusion many times during bug scrubs it has led to an expanded knowledge base of every technician in datacenter. There are many things that datacenter can thank Adam for over the years, but this award is to recognize the culmination of his knowledge gained so far at the lab with the creation of ANVMe. What was originally avoided due to concerns over the effort and knowledge needed to create was single handedly developed by Adam in an extremely short time span. Not only did Adam create this driver in such a short period but he designed it to have enough granularity to develop scripts that were previously deemed impossible and with an interface easy enough for new developers to work with and support in the future. Adam continues to push the NVMe and Datacenter team forward and his actions are worthy of being recognized as an IOL Star.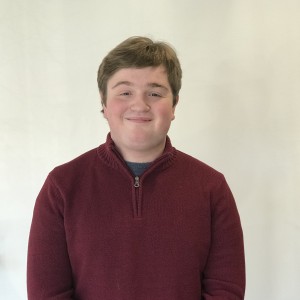 Michael Crawley
Michael has quickly established himself as an extremely knowledgeable and reliable individual in the Datacenter group. He has jumped head first into the NVMe development team and become the lead developer on the latest iteration of the NVMe organization conformance test plan, organizing the test development efforts and keeping everyone on track. But before this, even from the start of Michael's career at the IOL, it was clear that he had a very strong work ethic and desire to learn and better himself, constantly learning new skills and jumping into new technologies, embracing the learning curve involved in each new area. He goes above and beyond the normal amount of research to learn new things, and is able to learn new technologies extremely quickly. Michael embodies all characteristics of what an IOL STAR should be, and the NVMe development team and Datacenter group is very fortunate to have someone like him as a member of the team.