The IOL Star commends student employees who perform exceptionally, whether for long periods of service or for short intensive effort and achievement. The IOL Star is a reward for going above and beyond. Those who earn the honor are often self-motivated individuals who, when they see something that needs to be done, take the initiative to do it on top of everything else they have to do. It can be for individuals who get stuck doing a task they don't want to do and yet rise to the occasion and do it well. It can be awarded to someone who does an exceptional job on a single development project, or in recognition of an individual's dedicated service to the organization over a period of months or years.
January 2020
Charity Reed
Charity has been working at the IOL since early 2018, and in the two years since starting in the Automotive Ethernet group she has become a vital part of that team. She has become one of the most trusted employees in the Baseband area; mastering Automotive Ethernet testing, reviewing reports from other team members, and creating test plans for industry forums. Her passion for finding the most accurate interpretation of a standard is beyond impressive, and drive for improving day-to-day operations demonstrates her dedication and work ethic. Charity is extremely worthy of the IOL Star.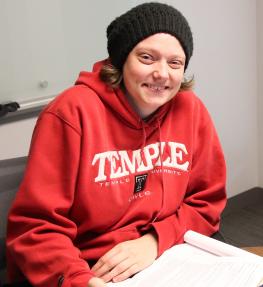 Ryan Bergman
Ryan has been an employee of the Wireless group since early 2018. From his start here at the IOL he has been an excellent employee. Starting with quickly coming up to speed on testing and moving on to intense development of both Test Sentinel and our octoBox based test plans, Ryan has done it all in the wireless group. His contributions have been many, and invaluable to the future success of our wireless testing group.
He spearheaded the development of our TR-398 test plan, both with our initial scripts and with its later integration into Test Sentinel. All of this under the constant stream of changes from the BBF. He has also participated in the BBF directly traveling to Montreal to a BBF meeting where he showed a willingness to speak up and share his knowledge.
More recently Ryan has been working on detailed educational materials and starting to train the next generation of wireless employees. Ryan is truly everything that makes an IOL star.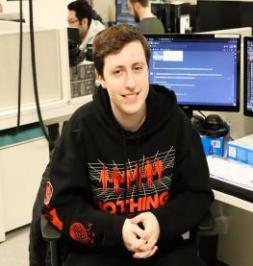 Carter Snay
Carter Snay was hired into the iSCSI testing service in March, 2017 and was transferred into the NVMe testing service later in 2017. During Carter's nearly three years at the UNH-IOL, he has become the Datacenter 'go-to' person for completing miscellaneous tasks ranging from customer support requests, testing, testbed setup, plugfest logistics, and more. His ability to complete tasks in a quick and efficient manner has contributed to great customer service within the Datacenter Industry. Carter understands the importance of staying organized and keeping our customers happy and encourages his coworkers to practice good behaviors when working through their day to day tasks. He is diligent with testing and does a great job keeping an open line of communication with our vendors in NVMe. He also brings a light-hearted attitude to the workplace which helps the rest of his team stay stress free and productive. Carter's dependability, integrity, and team work has made a positive impact on the datacenter team as a whole and we will miss his strong work ethic when he graduates in May this year.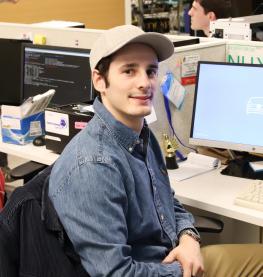 Bowen Bilodeau
Bowen joined the IP team in May 2018 as part of the IPv6 testing team. As his time as an IPv6 tester, he was able to take on learning multiple types of testing such as DHCPv6 and IPv6 Application testing. Bowen is able to pick up any new challenge thrown at him. Bowen then joined the IP packages team and quickly picked up on the team's development practices and systems in order to develop scripts. His previous experience as a tester in IP made him integral in the packages team's efforts to automate DHCPv6 interoperability testing. Bowen is frequently found helping others in the lab. He will take the time to sit down with fellow colleagues to troubleshoot issues and help to clear roadblocks. Bowen has contributed greatly to the IP team and is more than deserving of an IOL Star.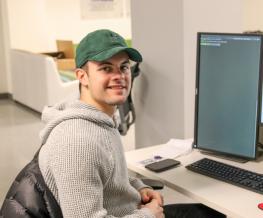 Spencer Couture
Spencer started at the lab in the Summer of 2017, and was the first employee to be hired into the Software team.  Over that time he has contributed to every project the team has taken on, architecting new tools, adding new features to commercial tools, helping to debug complex problems, and training new members of the team.  Spencer has also worked closely with customers on an ongoing basis for many of these projects, understanding requirements, providing demos, and even going on site to debug in person and hands on. Spencer will be graduating in May and serves as a great example of an IOL Star and what an IOL employee is capable of.