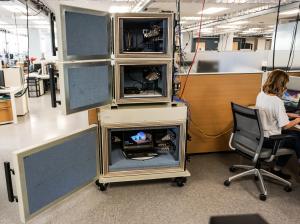 Our Wireless Testing Services offer performance throughput and load testing, utilizing octoScope's octoBox testing equipment. This platform provides channel emulation and attenuation in an isolated testing environment for three wireless devices up to four spatial streams, and provides the necessary conditions to attain consistent and repeatable testing results.  Visit our octoScope Equipment page for full details on the octoScope Testing equipment page.
Wireless Isolation Chambers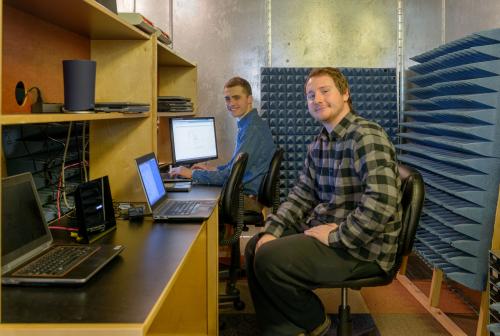 Our Wireless testing is conducting in one of two walk-in wireless isolation chambers. At dimensions 8'x8'x16', these chambers allow us to eliminate outside radio frequency interference in the wireless medium of interest to testing.
Omnipeak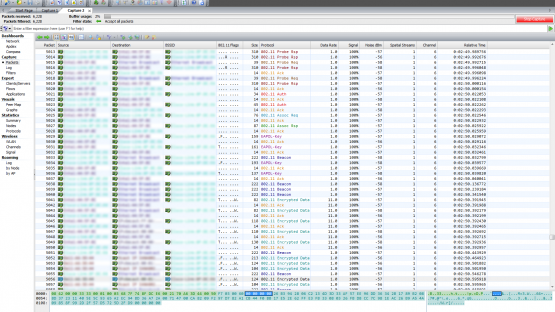 Through a collaboration with Wildpackets, our Wireless Testing Service offers access to Omnipeak. This powerful software is used to sniff all standards of 802.11 (a,b,g,n,ac) wireless traffic . It is used to gather packet captures of all testing performed and is critical in evaluating the interoperability and conformance of wireless devices and networks.For more information regarding Omnipeak, please visit their website here.