We are excited to be working with Spirent and their OCTOBOX Testbed for our Wireless Testing Services to provide the highest quality of testing to our members. Our goal in constructing this testbed is to provide an environment for repeatable testing and flexibility. This testbed supports the Broadband Forum's BBF.398 Grade Wi-Fi program, along with our custom interoperability, station, and roaming test plans.
OCTOBOX®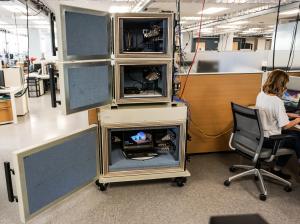 An OCTOBOX Testbed is a small stackable anechoic chamber used for testing wireless devices and systems. It isolates the devices under test from the outside interference and creates a stable environment for achieving repeatable throughput measurements. Our testbed includes three 38" OCTOBOX chambers, one with the optional turntable. The chambers are configured with connections to support testing of both AP and station (client) devices, for either single or multiple AP (roaming / mesh) deployments.
Pal-6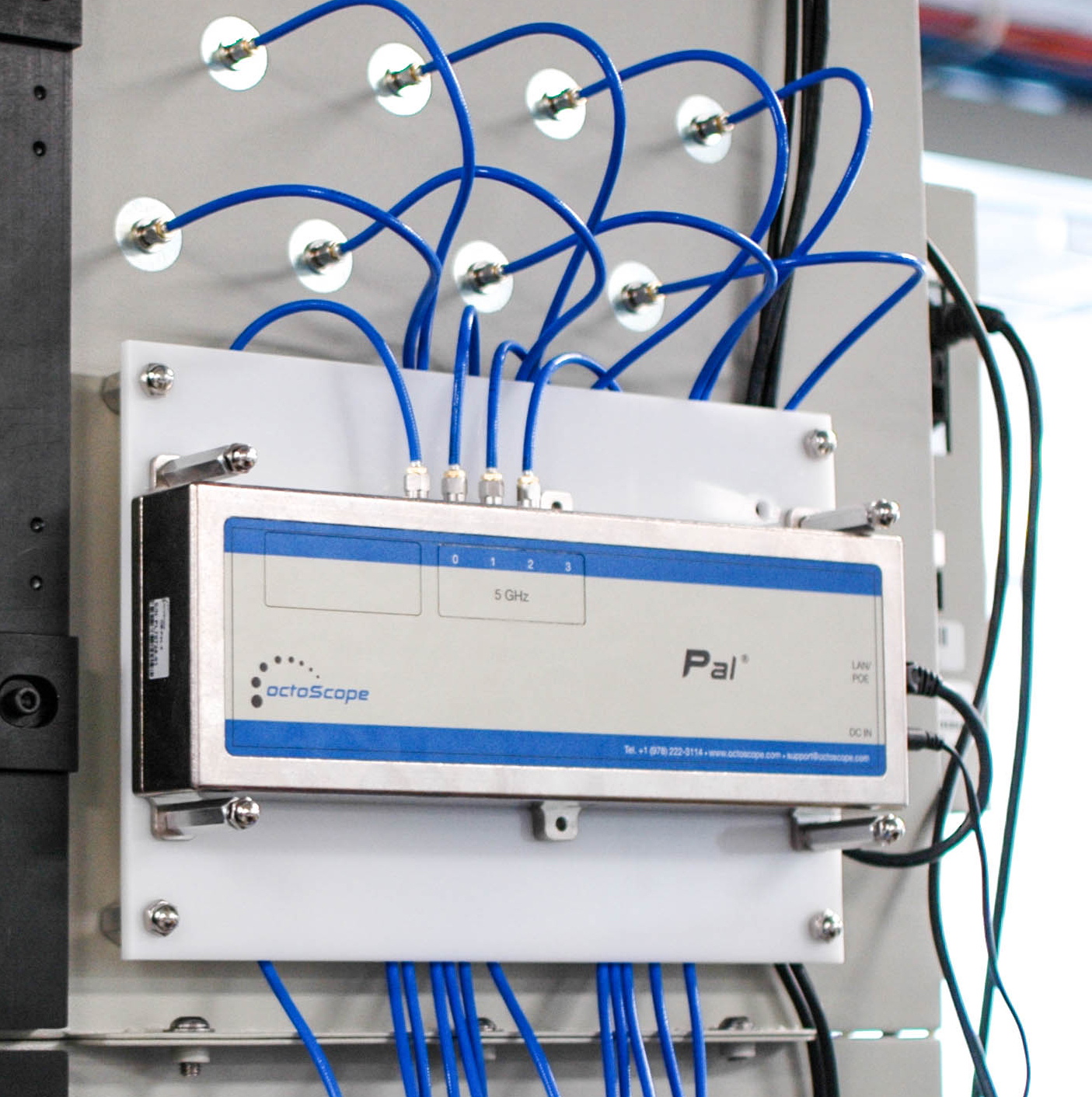 The Pal provides a broad range of important test functions, including throughput testing of access points and client devices, expert analysis, packet capture, traffic, and interference generation. The key value of the Pal is that in addition to having a real chipset with the latest full protocol implementation, it can also be configured as an expert test instrument, emulating multiple virtual stations. The Pal-6 devices in our testbed support Wi-Fi 6, with up to 4 spatial streams (based on the antenna configurations).
STApal-6 & Pal Box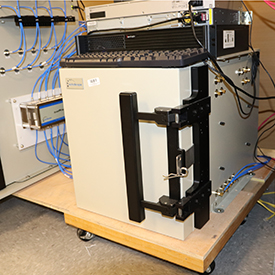 The STApal-6 devices in the testbed emulate real station devices, including the wireless chipset firmware, operating systems, and drivers, while providing an instrumented API / control interface to enable programming testing and control. Within the "Pal Box" configuration, 16 STApal-6 devices are connected to the primary test chamber through programmable attenuators.
Multipath Emulator (MPE)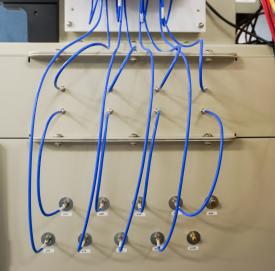 The OCTOBOX multipath emulator (MPE) module emulates indoor multipath in the RF domain keeping the signal path wide-band and bi-directional. The MPE also emulates multipath reflections to accurately model the house or office wireless channel environments according to the standards based model.
quadAtten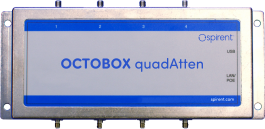 The OCTOBOX quadAtten module contains 4 programmable RF attenuators. Each attenuator is completely isolated from outside interference and from its neighboring attenuators. Within our testbed, each RF path is independently controlled through a dedicated quadAtten module, providing a completely controlled RF path between the device under test and the other Wi-Fi station(s), AP(s), ot test and measurement equipment.