The Ethernet Alliance Power over Ethernet (PoE) Certification Program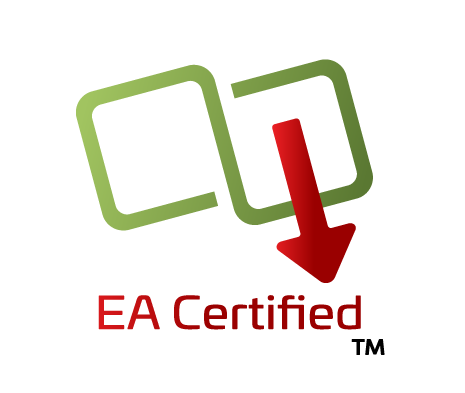 The UNH-IOL acts as the 3rd Party Test Lab for the Ethernet Alliance PoE Certification Program. This Program works to identify PoE Powered Devices (PDs) and Power Sourcing Equipment (PSEs) that are based on IEEE 802.3 PoE specifications and have passed the Ethernet Alliance PoE Test Plan.
Certified Products indicate a high level of Interoperability assurance to end users through the EA Certified Logo in addition to conveying the power class of the PD or PSE. In addition to 3rd Party test services for the program, the UNH-IOL offers auditing services to enable 1st Part testing for program participants utilizing approved test equipment.
PoE Certification Vendor Process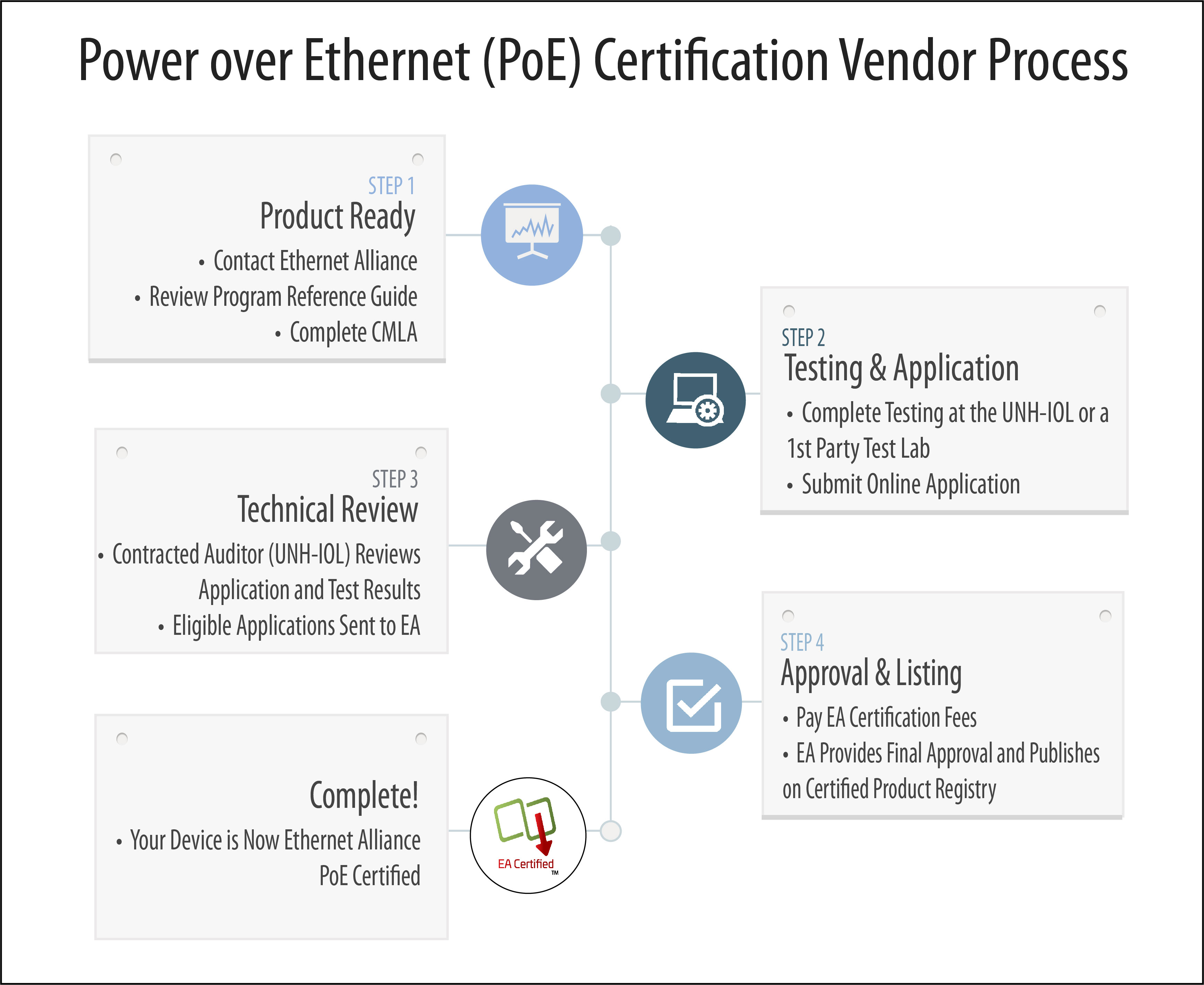 PoE Certification at the Lab