These are some of the specialized test tools the UNH-IOL uses to perform Open Network testing for conformance and interoperability.
IXIA XGS2 Chassis with QSFP28 Load Module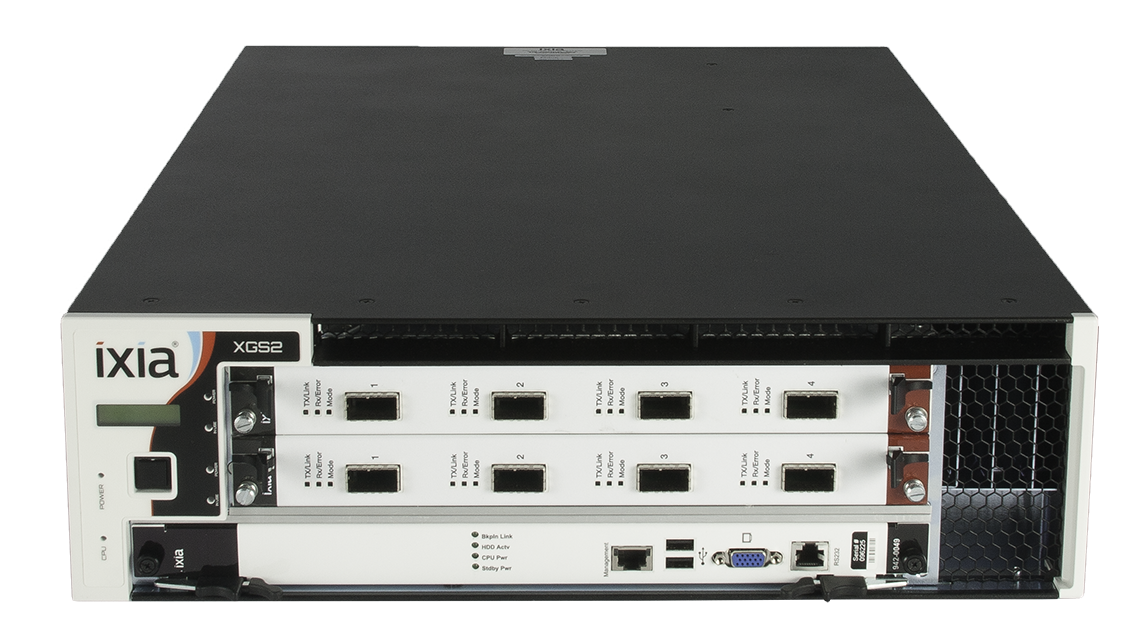 The XGS2 chassis platform provides a highly flexible and portable chassis that powers load modules and test applications to create test systems to validate real-life networks and traffic and applications that run over them. The modular design allows for high serviceability. The chassis houses the multi-rate 100/50/25GbE test module with native QSFP28 4x100GbE. This allows for this one load module to cover wide range of testing from interoperability and functional to high density and high-port count performance tests.