The following test and measurement tools are available for members to request within our Ethernet Testing services. We would like to thank all of our partner companies for allowing members the opportunity to test against their products in one lab. Without the support of our test partners, we would not be able to offer our members one of the largest interoperability test beds available for ethernet. If you have additional testing needs please contact us today.
Partner Test Tools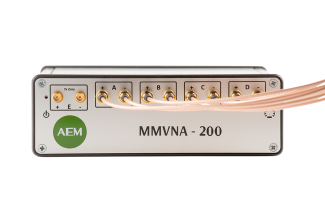 MMVNA-200 with VNA Manager
8-Port Vector Network Analyzer with VNA Manager. Compact 8-port form-factor extensible to higher port densities in multiples of 8 (e.g., x16). The VNA Manager software controls individual and synchronized MMVNA units enabling testing of complex multi-wire harnesses with a single measurement command.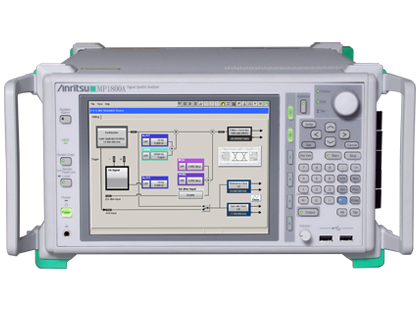 Anritsu MP1800A PG/ED
The MP1800A Signal Quality Analyzer incorporates a Pulse Pattern Generator (PPG) module for generating the highest-quality, highest-amplitude signals in the industry, as well as an Error Detector (ED) module with the highest input sensitivity available.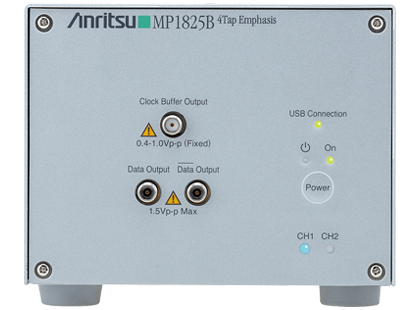 Anritsu MP1825B
The MP1825B is jitter transparent for the jitter tolerance test with compact remote head to minimize cable loss and ISI. Can be used as a front head with any Pulse Pattern Generator.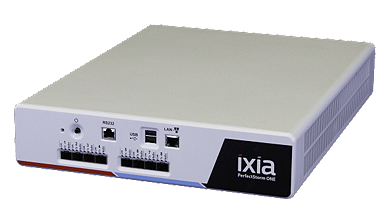 IXIA PerfectStorm ONE
PerfectStorm ONE facilitates network and security proof-of-concepts (POCs) and assessments, all in a compact device. This POC-in-a-box enables enterprises and service providers to select optimal devices and right-size data centers, as well as providing device vendors with a platform to fully showcase their product's performance, resiliency, and throughput under real-world traffic loads.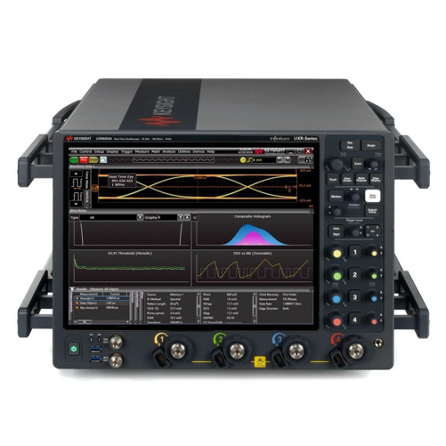 Keysight Technologies UXR0334A
The UXR0334A is the 33 GHz, 4 channel, Infiniium UXR-Series real-time oscilloscope. Which provides accurate real-time measurements due to its high bandwidth, low noise, high ENOB, and 10-bit vertical resolution enabling captures of the truest representation of a signal.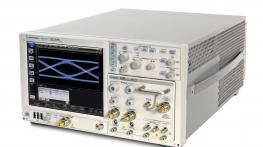 Keysight Technologies DCA-X 86100D
The DCA-X 86100D performs fast, accurate, and compliant jitter measurements with ultra-low jitter of 100 fs RMS and noise as low as 250 µV and easily measures multiple signals in parallel; analyze and acquire up to 16 signals simultaneously.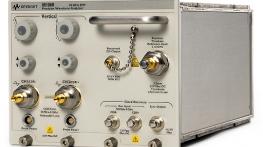 Keysight Technologies 86108B (Mega Module)
The 86108B Mega Module gains margin with high instrument performance: high BW (50 GHz or 35 GHz) receivers, ultra-low residual jitter (< 50 fs typical); adjustable clock recovery peaking & loop BW.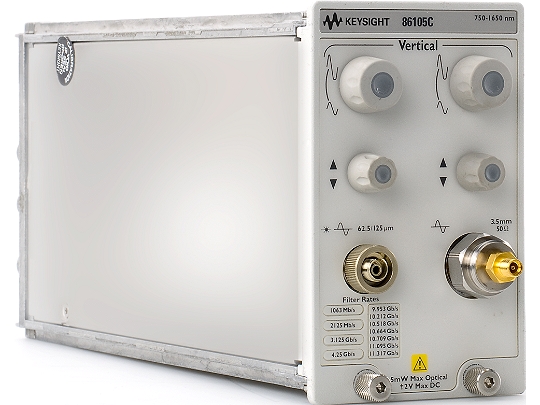 Keysight Technologies 86105C (Optical Module)
The 86105C Optical Module performs waveform characterization and test transmitter compliance on multiple networking technologies with a single plug-in module.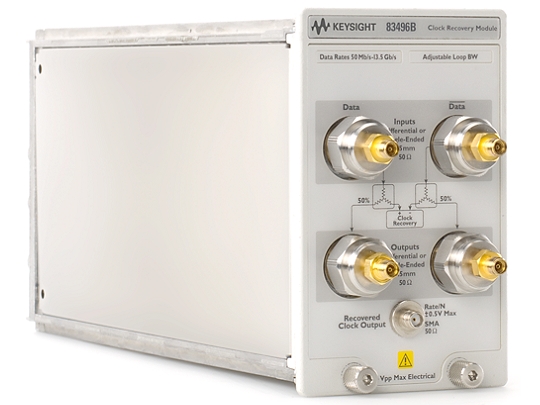 Keysight Technologies 83496B (Clock Recovery Module)
The 83496B Clock Recovery Module provides increased eye-mask and jitter measurement accuracy with breakthrough performance in clock recovery circuitry.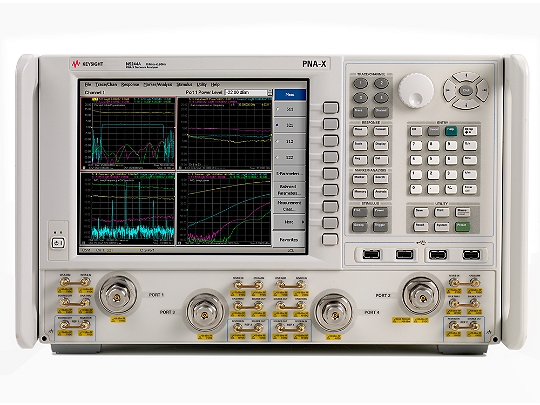 Keysight Technologies N5244A PNA (Network Analyzer)
The N5244A PNA Network Analyzer brings speed, accuracy, and ease-of-use to common RF measurements, in coaxial, fixtured, and on-wafer environments.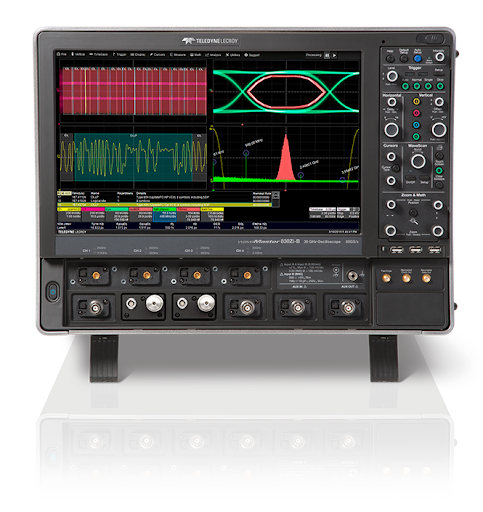 SDA 820Zi-A: 20GHz Serial Data Analyzer
The SDA 820Zi-A: 20GHz Serial Data Analyzer makes measurements with exceptional performance by utilizing its 30 GHz bandwidth, 80 GS/s sample rate, extremely stable timebase and a 14.1 Gb/s serial trigger to capture today's high-speed signals.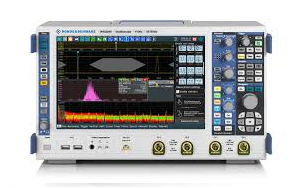 Rohde & Schwarz RTO1044 & RTO2044
The RTO1044 and RTO2044 oscilloscopes are 4GHZ high-performance oscilloscopes ideal for analyzing steep edges and fast signals. With a maximum real-time sampling rate of 20 GSa/s, the four channel oscilloscopes can handle various data interfaces with a data rate of up to 1.6 Gbps.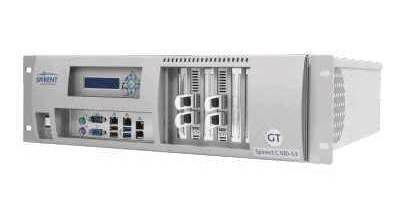 Spirent Cyberflood C100-S3-MP
The C100-S3-MP is a powerful Layer 4-7 stateful traffic performance solution that is capable of high throughput testing of high strength bulk encrypted hyper-realistic traffic. Users now have the ability to test devices to their limits at line rate, simulating daily traffic to understand the impact under worst case scenarios.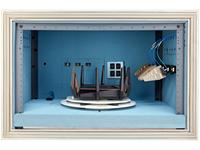 Spirent OCTOBOX Testbed
The OCTOBOX Testbed series is a variety of small stackable anechoic test beds used for testing wireless devices & systems. They isolate the devices under test from outside interference and create a stable environment for achieving repeatable throughput and other test measurements.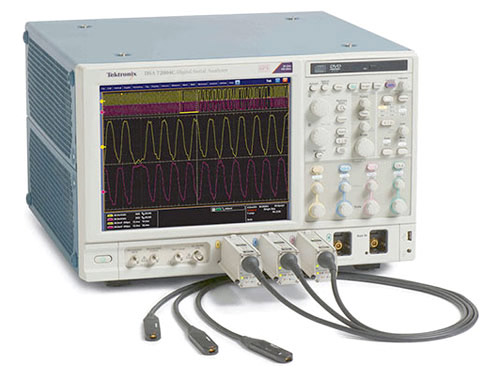 Tektronix 73304DX MSO
​The 73304DX MSO Series oscilloscope delivers exceptional signal acquisition performance and analysis capability with lower than 0.50% vertical noise with ≥5.5 effective bits.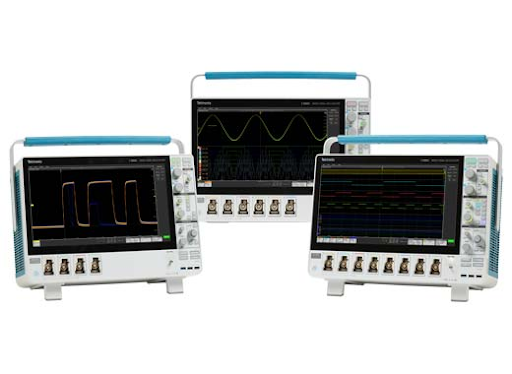 Tektronix 5 Series MSO
​The MSO 5 Series oscilloscope delivers exceptional signal performance and analysis capability through multiple channels and with lower than 0.50% vertical noise with ≥7.0 effective bits.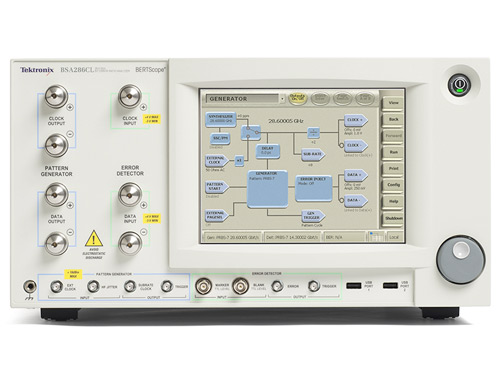 Tektronix BSA260C BERT
The BERTScope Bit Error Rate Tester Series provides a new approach to signal integrity measurements of serial data systems. Perform bit error ratio detection more quickly, accurately and thoroughly by bridging eye diagram analysis with BER pattern generation.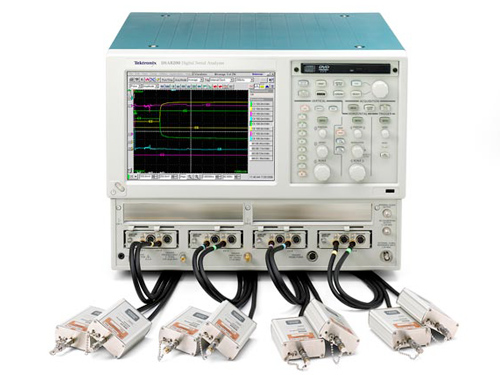 Tektronix DSA 8300
The DSA8300 Digital Sampling Oscilloscope is a complete high-speed PHY Layer testing platform for data communications from 155 Mb/sec to 40 Gb/sec and beyond.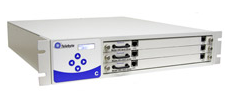 Telebyte 458 & 800 Series Loop Simulators
Providing analog simulation for various wire types within the testing for DSL and Gfast broadband systems. Telebyte simulators enable the lab to emulate broadband networks in controllable and repeatable test setups, without resorting to spools of copper wire.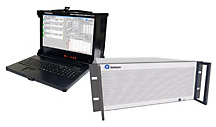 Telebyte 4902 Noise Impairments Generator
​The Telebyte 4902 noise generator, along with its dedicated injection circuits, are used to develop stressed receiver testing for DSL and Gfast systems. Emulating noise scenarios commonly encountered in broadband networks and deployments.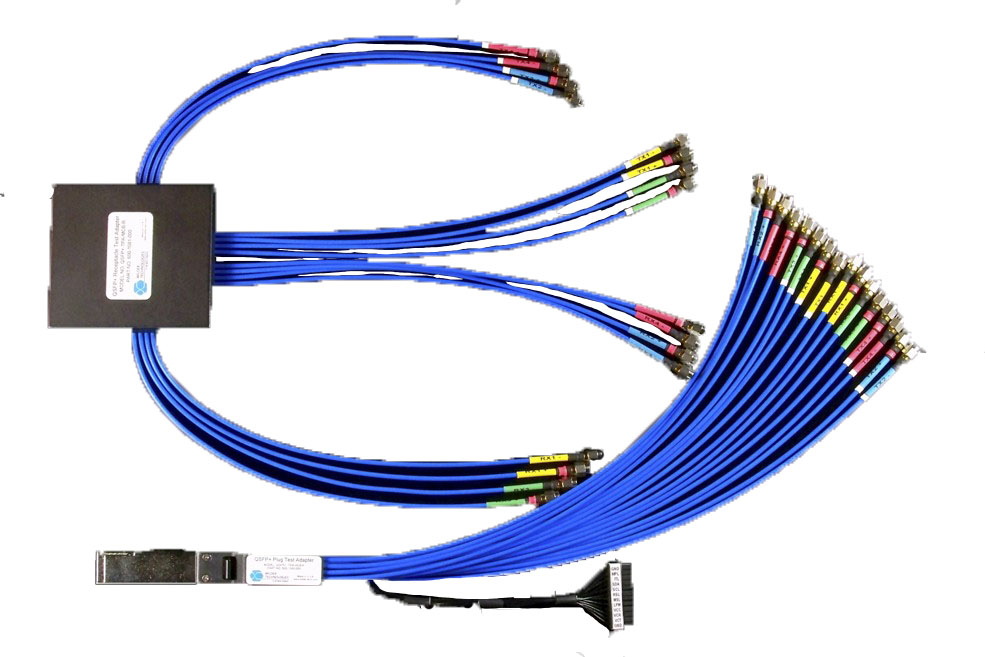 Wilder Technologies QSFP+ 40Gbps Test Adapters
The QSFP+ 40Gbps HCB and MCB test fixture kit will facilitate QSFP+ 40Gbps host and device compliance testing using the QSFP+ 40Gbps Host Compliance Board (HCB) test fixture and our Module Compliance Board (MCB) test fixture.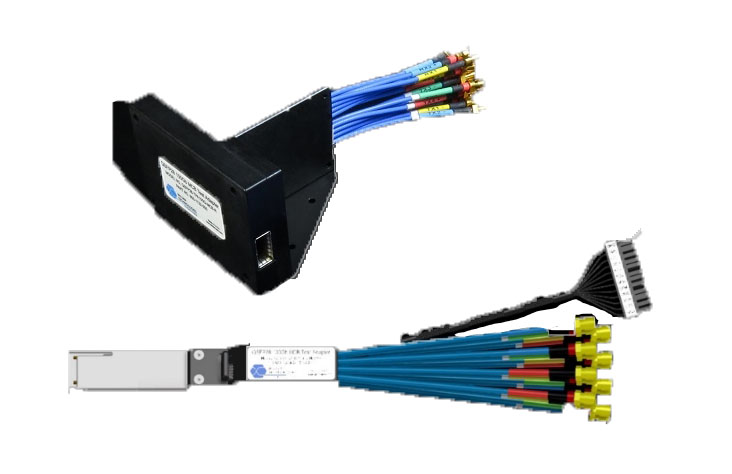 Wilder Technologies QSFP28 100Gbps Test Adapters
The QSFP28 test fixture will facilitate QSFP28 100Gbps host and device compliance testing using the QSFP28 100Gbps Host Compliance Board (HCB) test fixture and Module Compliance Board (MCB) test fixture.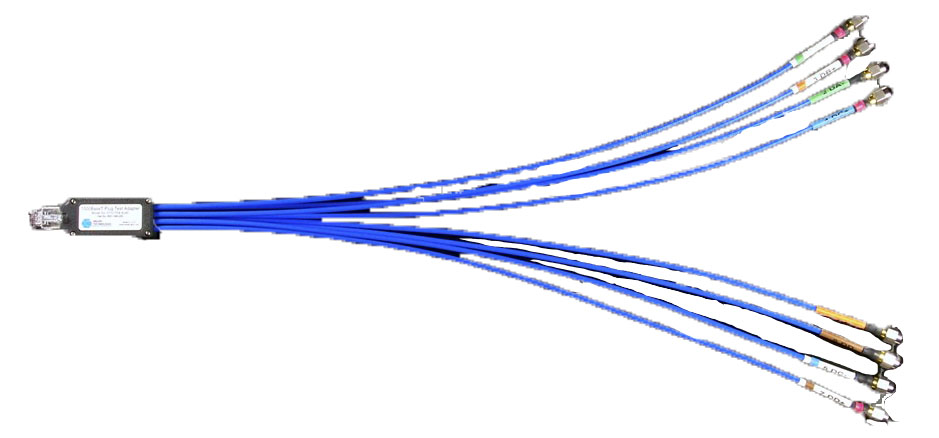 Wilder Technologies Ethernet 10G BaseT RJ-45 Test Fixture
The Ethernet 10G BaseT RJ-45 (8P8C) TPA Plug Test Adapter (ETH-TPA-RJ45) tests hosts to the requirements of the IEEE 802.3 specification. Construction of the test adapter follows the EIA/TIA-568 standard with regard to pin/pair assignments and color coding, specifically incorporating the T568A configuration.

Teledyne-LeCroy Summit Protocol Analyzer
The Summit Protocol Analyzer product line captures, decodes and displays PCIe 3.0 protocol traffic at data rates for x1, x2, x4, x8, x16 lane widths. Teledyne LeCroy's PETracer™ Software Suite supports an extensive library of protocol decodes for virtually all PCIe applications. These decodes enable all Teledyne LeCroy analyzers to display data traffic with meaningful and easy-to-understand displays at multiple levels in the protocol stack, and all protocol decode libraries are included as standard features of every Teledyne LeCroy PCIe Express protocol analyzer. Key features for PCIe Solid-state Device (SSD) developers include libraries of decodes specifically designed for SSD protocols, such as NVM Express, SCSI Express and SATA Express.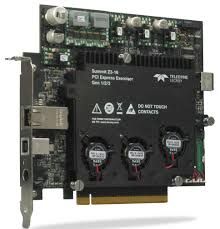 Teledyne-LeCroy Summit PCIe Exerciser
The Summit Z3-16 is a critical test and verification tool intended to assist engineers in developing and improving the reliability of their systems. The Summit Z3-16 can emulate PCI Express root complexes or device endpoints, allowing new designs to be tested against corner case issues. The Summit Z3-16 can be programmed to run a variety of storage test scripts including the IOL INTERACT™ Teledyne-LeCroy EDITION Software from the UNH-IOL.


Teledyne-LeCroy SierraNet Ethernet Analyzer/Exerciser
The SierraNet family of analysis tools provides extensive support for NVMe over Ethernet and Fibre Channel fabrics capture and complete protocol verification for developers & protocol test engineers in LAN, SAN, NAS and other Ethernet and Fibre Channel applications. SierraNet supports NVMe-oF analysis and test capabilities for 10/25/40/50/100GbE NRZ, 50/100/200/400GbE PAM 4 and 1/2/4/8/16/32GFC NRZ and 64GFC PAM4 links.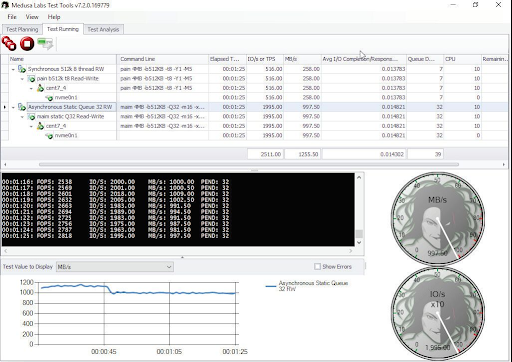 VIAVI MLTT IO Software
The MLTT Software Suite is an application-based data- and signal-integrity testing solution for companies developing servers, switches, host bus adapters (HBAs), Ethernet network interface cards (NICs), converged network adapters (CNAs), and other storage equipment for next-generation converged storage networks. Facilitate design validation, accelerate system bring-up, and simplify quality assurance testing with the MLTT suite for the most comprehensive set of data integrity, benchmarking, and stress-test tools. The MLTT test tools can help uncover and identify data-corruption errors, undesirable device and system data-pattern sensitivities, input/output (I/O) timeouts, I/O losses, and system lockup scenarios.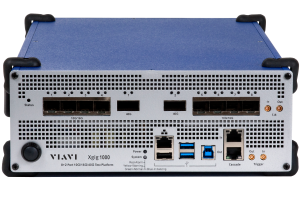 Viavi Xgig 1000 32/128 G FC & 25/50/100 GE Analyzer
​The Viavi Xgig 1000 32/128 G Fibre Channel and 25/50/100 G Ethernet platform addresses 8G/16G/32G/128G FC and 10/25/50/100 GE in an integrated, portable platform with reconfigurable ports. As a protocol test tool in manufacturer R&D labs and helping field installers deploy and troubleshoot data centers, Xgig is the only platform to perform inline, non-intrusive capture and analysis and inline jamming (error injection). The Xgig 1000 32/128 G FC & 25/50/100 GE platform uses the industry's first true analog pass-through adapter keeping the linear nature of signal over copper connections. The platform offers visibility to the OSI Physical layer such as Auto Negotiation, Link Training and Forward Error Correction (FEC).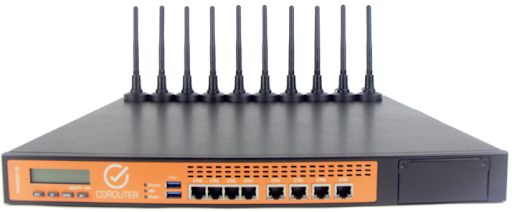 CDRouter
QA Cafe CDRouter is a platform for testing CWMP (TR-069) and USP (TR-369) enabled products and software for Broadband Forum User Services certification programs. It functions as a CWMP ACS emulator, USP controller, and general network traffic analysis tool. CDRouter also offers an interactive dashboard for running testing, managing device configuration, and viewing results both through CDRouter and through integration with QA Cafe's Cloudshark traffic analysis appliance. The NTA1000 hardware on which CDRouter operates has 8 1Gb Ethernet ports, 802.11a/b/g/n/ac antennas, and 802.11ax antennas to support testing for both wired and wireless client devices.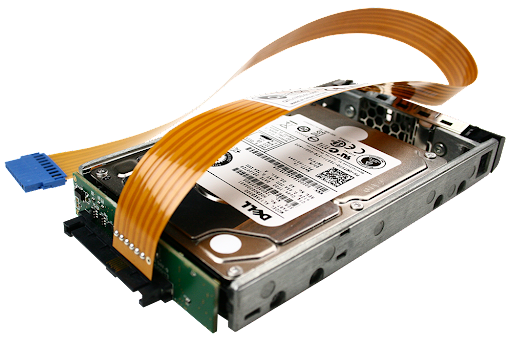 Quarch Hot-Swap Solution
The Quarch Hot-Swap Solution enables automation of PCI Express and NVMe hot plug and fault injection testing for U.2/SFF-8639 form factor drives. Additional modules in the solution allow similar testing for x8 and x16 PCIe Slot based devices. Quarch's Power Modules allow full range voltage margining, interruption and power consumption testing for all NVMe storage devices.

SANBlaze SBExpress-RM4 Test System
The SANBlaze SBExpress-RM4 test system is a PCIe® Gen4 hardware/software combination that is critical for testing U.2/U.3/M.2/EDSFF NVMe target devices. The hardware capabilities include hot plug, dual port, MI, Quarch integration, SRIS/SRNS clocking, thermal testing, voltage margining, power measurement and VDM. The VLUN software component includes a unique automated test suite called SBCert which includes over 450 built-in test scripts for testing conformance, compliance, namespace management, MI, device endurance, dual port, power & other negative test cases. The REST API allows you to define pass/fail criteria for any test. For integrators, the software also tests fabric attached devices over FC, RoCE & TCP. The ability to drive NVMe targets with a wide range of configurable attributes provides engineers with a flexible, scalable tool to simulate real disk and memory access environments and issues. Development, qualification and certification test cycles can be highly automated reducing time and surfacing issues and errors.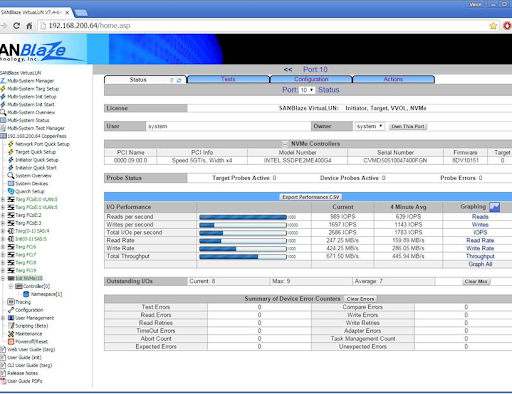 SANBlaze VirtuaLUN Software
SANBlaze VirtuaLUN NVMe Initiator is a key piece of test equipment for anyone needing to test NVMe target devices. The VirtuaLUN feature set provides a unique set of functions applicable in all aspects of a product lifecycle; from development to design validation to test and QA. The ability to drive NVMe targets with a wide range of configurable attributes provides engineers with a flexible, scalable tool to simulate real disk and memory access environments and issues. Development, qualification and certification test cycles can be highly automated, reducing time and surfacing issues and errors.