The following test and measurement tools are available for members to request within our Ethernet Testing services. We would like to thank all of our partner companies for allowing members the opportunity to test against their products in one lab. Without the support of our test partners, we would not be able to offer our members one of the largest interoperability test beds available for ethernet. If you have additional testing needs please contact us today.
Partner Test Tools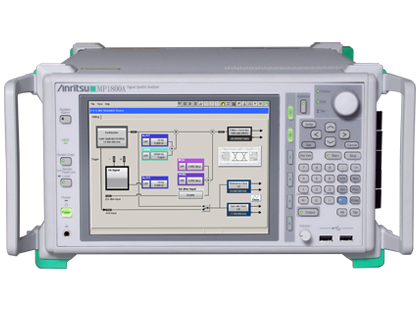 Anritsu MP1800A PG/ED
The MP1800A Signal Quality Analyzer incorporates a Pulse Pattern Generator (PPG) module for generating the highest-quality, highest-amplitude signals in the industry, as well as an Error Detector (ED) module with the highest input sensitivity available.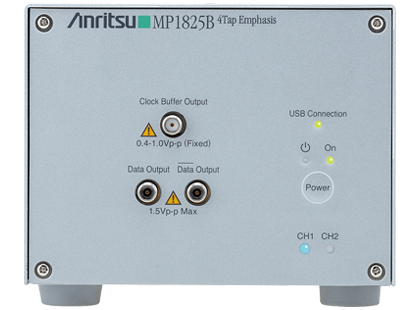 Anritsu MP1825B
The MP1825B is jitter transparent for the jitter tolerance test with compact remote head to minimize cable loss and ISI. Can be used as a front head with any Pulse Pattern Generator.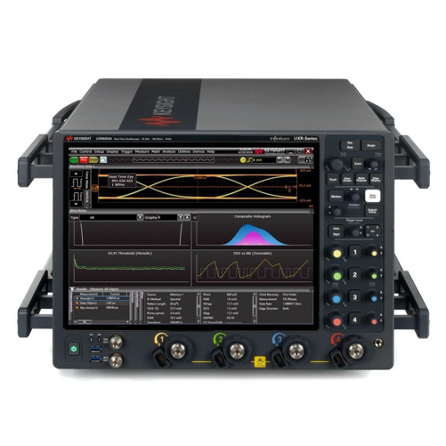 Keysight Technologies UXR0334A
The UXR0334A is the 33 GHz, 4 channel, Infiniium UXR-Series real-time oscilloscope. Which provides accurate real-time measurements due to its high bandwidth, low noise, high ENOB, and 10-bit vertical resolution enabling captures of the truest representation of a signal.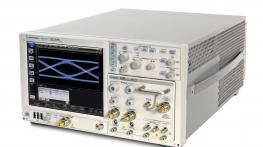 Keysight Technologies DCA-X 86100D
The DCA-X 86100D performs fast, accurate, and compliant jitter measurements with ultra-low jitter of 100 fs RMS and noise as low as 250 µV and easily measure multiple signals in parallel; analyze and acquire up to 16 signals simultaneously.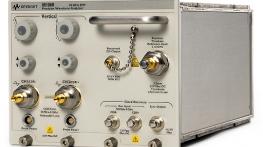 Keysight Technologies 86108B (Mega Module)
The 86108B Mega Module gains margin with high instrument performance: high BW (50 GHz or 35 GHz) receivers, ultra-low residual jitter (< 50 fs typical); adjustable clock recovery peaking & loop BW.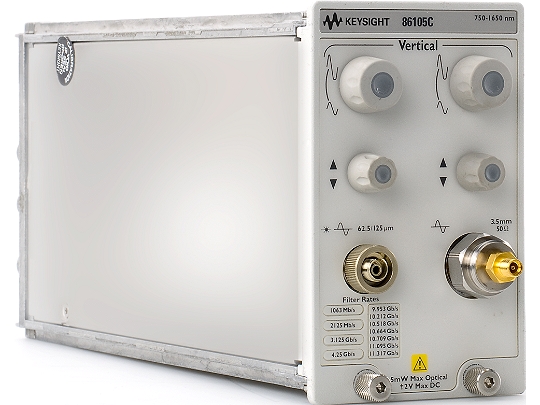 Keysight Technologies 86105C (Optical Module)
The 86105C Optical Module performs waveform characterization and test transmitter compliance on multiple networking technologies with a single plug-in module.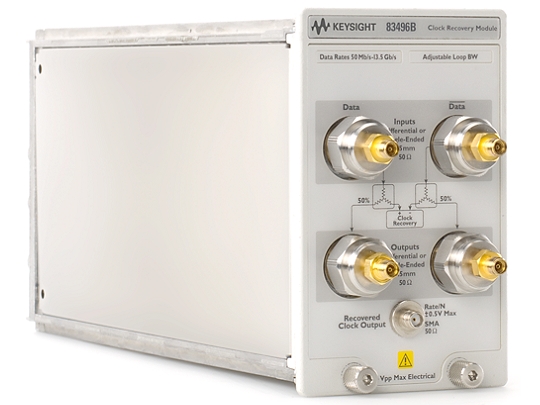 Keysight Technologies 83496B (Clock Recovery Module)
The 83496B Clock Recovery Module provides increased eye-mask and jitter measurement accuracy with breakthrough performance in clock recovery circuitry.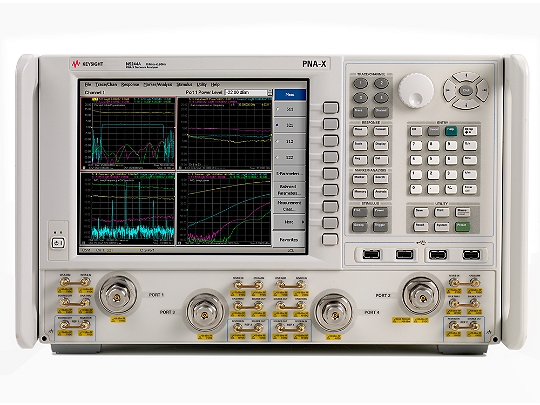 Keysight Technologies N5244A PNA (Network Analyzer)
The N5244A PNA Network Analyzer brings speed, accuracy, and ease-of-use to common RF measurements, in coaxial, fixtured, and on-wafer environments.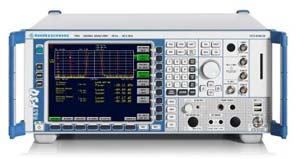 Rohde & Schwarz​ FSQ 26 Signal Analyzer
The FSQ Signal Analyzer provides excellent RF performance for demanding applications with signal and spectrum analysis in a single instrument.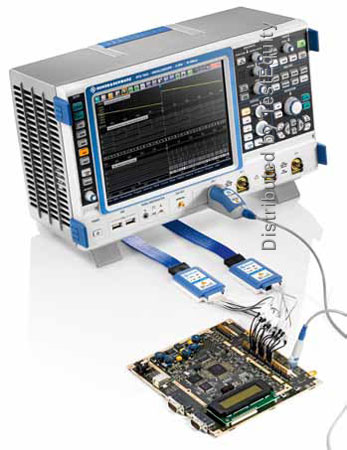 Rohde & Schwarz RTO1044
The RTO1044 oscilloscope is a 4GHZ high-performance oscilloscope ideal for analyzing steep edges and fast signals. With a maximum real-time sampling rate of 20 GSa/s, the four channel oscilloscope can handle various data interfaces with a data rate of up to 1.6 Gbps.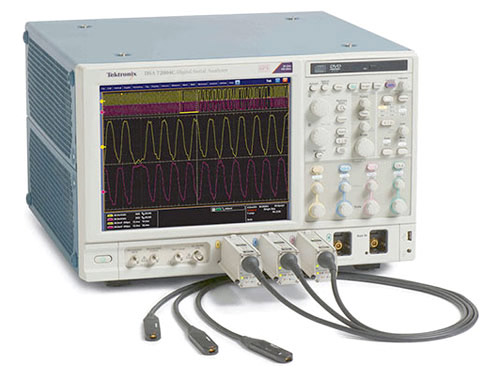 Tektronix 73304DX MSO
​The 73304DX MSO Series oscilloscope delivers exceptional signal acquisition performance and analysis capability with lower than 0.50% vertical noise with ≥5.5 effective bits.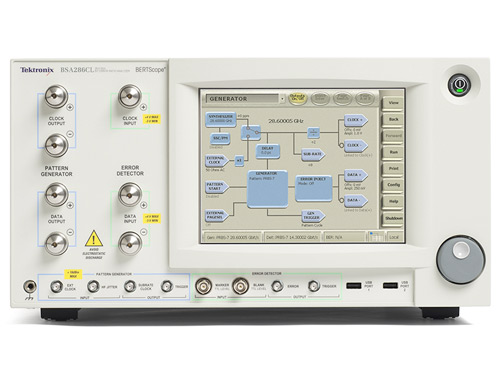 Tektronix BSA260C BERT
The BERTScope Bit Error Rate Tester Series provides a new approach to signal integrity measurements of serial data systems. Perform bit error ratio detection more quickly, accurately and thoroughly by bridging eye diagram analysis with BER pattern generation.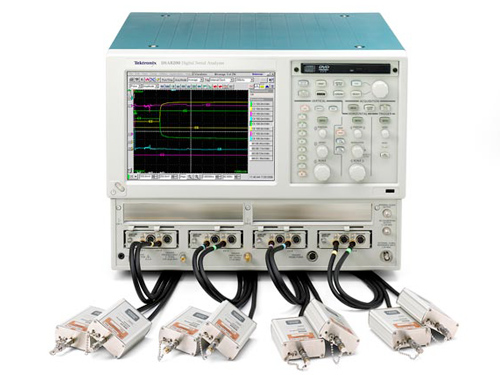 Tektronix DSA 8300
The DSA8300 Digital Sampling Oscilloscope is a complete high-speed PHY Layer testing platform for data communications from 155 Mb/sec to 40 Gb/sec and beyond.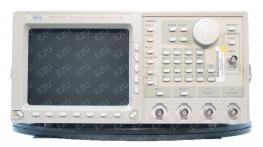 Tektronix AWG2041
The AWG2041 is the world's fastest and deepest memory Arbitrary Generator with its 1-GS/s sample rate and 1-MB execution memory (4 MB, Option 01) and easily simulates signals where fine-point definition and long records are required for simulating very complex waveform conditions.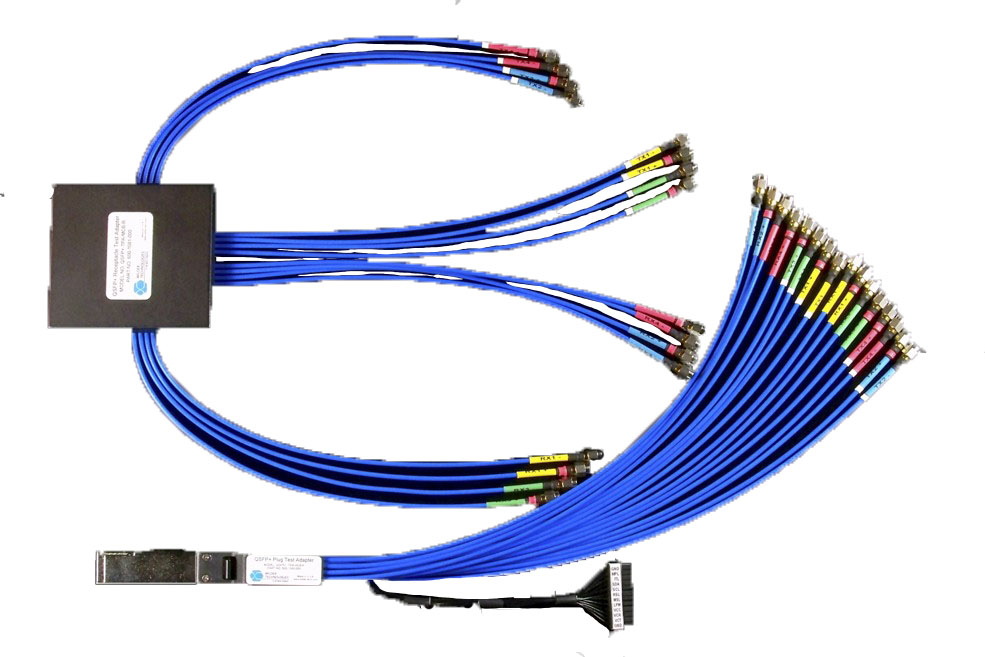 Wilder Technologies QSFP+ 40Gbps Test Adapters
The QSFP+ 40Gbps HCB and MCB test fixture kit will facilitate QSFP+ 40Gbps host and device compliance testing using the QSFP+ 40Gbps Host Compliance Board (HCB) test fixture and our Module Compliance Board (MCB) test fixture.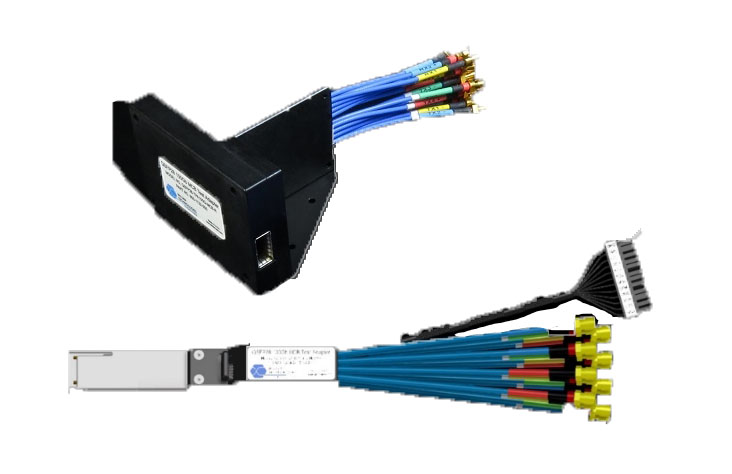 Wilder Technologies QSFP28 100Gbps Test Adapters
The QSFP28 test fixture will facilitate QSFP28 100Gbps host and device compliance testing using the QSFP28 100Gbps Host Compliance Board (HCB) test fixture and Module Complaince Board (MCB) test fixture.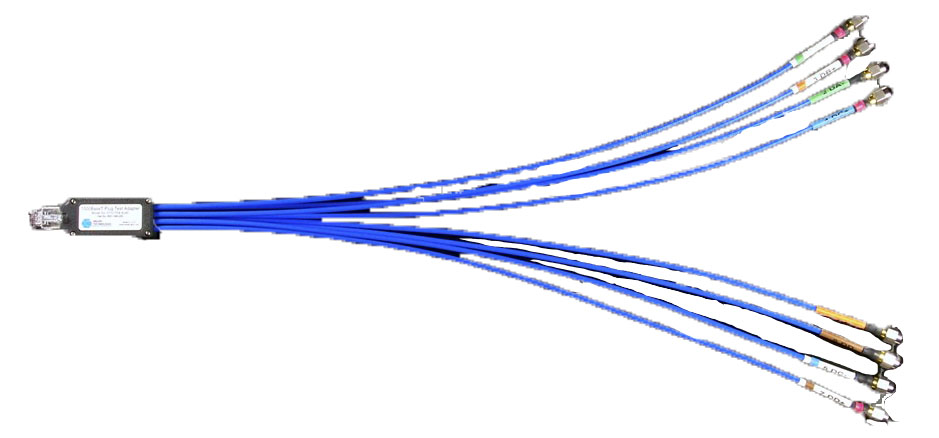 Wilder Technologies Ethernet 10G BaseT RJ-45 Test Fixture
The Ethernet 10G BaseT RJ-45 (8P8C) TPA Plug Test Adapter (ETH-TPA-RJ45) tests hosts to the requirements of the IEEE 802.3 specification. Construction of the test adapter follows the EIA/TIA-568 standard with regard to pin/pair assignments and color coding, specifically incorporating the T568A configuration.