Test Sentinel is a full suite of automated DSL, Gfast, and Wireless tools that allow a user to easily perform experiments and run standardized testing. This is the same set of tools used in our DSL, Gfast, and Wireless Testing Services to perform a wide variety of requests including Broadband Forum standardized tests and the Broadband Forum Gfast Certification.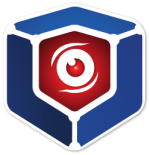 Features
Automation of:
Broadband Forum ID-337: "Gfast Certification Testing"
Broadband Forum TR-114: "VDSL2 Performance Testing"
Broadband Forum TR-100: "ADSL2/2plus Performance Testing"
Broadband Forum TR-067: "ADSL Performance Testing"
Broadband Forum TR-249: "Vectoring Performance Testing"
Broadband Forum TR-380 "G.fast Performance Testing"
Broadband Forum TR-398 "Wireless Performance Testing"
Customized Rate vs Reach testing
Fully Custom Test Scripting
Easy Configuration and Control of test & measurement equipment:
DSLAMS / DPUs
Traffic Generators
Wireline Simulators (WLS)
Arbitrary Waveform Generators (AWG)
Spectrum Analyzers
Wireless Test Gear
Results Database:
Centralized results database
Built-in result viewer
Fully customizable result views
Test report generation
About Test Sentinel
Test Sentinel has been used at the lab for over 5 years. We have designed it specifically for its ease of use and quick setup. It not only contains many standard test suites, but also powerful tools to control equipment and perform hand testing. The engine of our DSL/Gfast/Wireless testing operations is now available for use in your own labs.
Test Packages
Feature
Lite
Professional
BBF Gfast Certification Testing (ID-337)
✔
✔
BBF VDSL2 Performance Testing (TR-114)
✔
✔
BBF Gfast Performance Testing Single Line (TR-380) coming soon
✔
✔
BBF ADSL & ADSL2/2plus Performance Testing (TR-067/TR-100)
 
✔
Custom DSL Rate vs Reach Performance Tests
 
✔
Custom Gfast Rate vs Reach Performance Tests
 
✔
BBF VDSL2 Vectoring Performance (TR-249)
 
✔
Full Custom Test Scripting
 
✔
All packages include basic operational support (installation and configuration). Advanced debugging and failure analysis is provided through the UNH-IOL DSL & Gfast Test Service Memberships or a direct Test Creator Support Membership.
Support Options for Test Sentinel
Basic Support (included with Lite & Professional License) 
Assistance with initial deployment of Test Sentinel and updates
Test Sentinel training and basic usage for running included pre-packaged tests
Assistance with setup and integration of test equipment on the list of supported equipment
Assistance with configuration and control of equipment, including test equipment and other devices controlled by Test Sentinel (i.e. DSLAMs, DPUs, etc.)
Access to all released updates during license period
Test Creator Support
Assistance with customer created test scripts using the Test Creator (only in the Professional version)
Assistance debugging logic and "code" of customer created test scripts
Request custom extensions to Test Creator actions
Review and analysis of test results (Failure analysis)
Review and assistance with device drivers for non-officially supported equipment 
The test creator support contract is available as a 12 month annual contract
Custom Test Scripting
Though the use of the Advanced Version's Test Creator, an end user can script and test their own custom tests from our convenient drag and drop interface. This powerful tool allows your team to implement and create any custom tests they require. 
Designed to Save Time
As an engineer time is everything. If it's meeting deadlines or just trying to debug an issue, time is an important factor. Test Sentinel is designed to be simple to use and configure, allowing you to test and retest with minimal configuration and effort.
All in One Automation
Test Sentinel contains a litany of tools to help a tester debug and recreate issues as well as meet testing requirements. You can track and keep records of testing progress as well as save your configurations for later use, all from our comprehensive system.
Easy to Understand Results
Our built-in result viewer allows you to easily view and display data from all of your testing. Easily view past tests and see how a device has progressed over time.
Overview Video
Learn more about our Test Sentinel software in the overview video below.
Screenshots
Click any screenshot to view the full-size version.
System Requirements
Test Sentinel Application

Microsoft Windows 7 Professional, or newer
4096MB RAM
.Net Version 4.8 or newer
1 GB Disk Space (for test log storage)
Minimum Screen Resolution: 1280x1024
​National Instruments GPIB hardware required for some test and measurement gear
Supported Equipment
DSLAM
ADTRAN hix5625
ADTRAN Total Access 1248V
ADTRAN Total Access 3000
ADTRAN Total Access 5000
Calix B Series
Calix C7 Series
Calix E Series
Ericsson EDN Series
Huawei SmartAX UA5000
Huawei SmartAX MA5603
Nokia ISAM 7300 Series
Nokia ASAM 7300 Series
Tellabs 1000 series
​​DPU
ADTRAN 508G
ADTRAN 516G
ADTRAN SDX2221-16TP-MELT
Calix E5-16F
Huawei MA5811S
Nokia SX-16F
Nokia SX_8F
Nokia DX-16F
NetComm Wireless NDD-4110
​​Traffic Generators
Digital Lightwave EAHD
Spirent TestCenter (version 4.75)
XENA Layer 2-3 Test Platform
Noise Generator
Spirent DLS-5500 Noise Generator
Telebyte 4901 Noise Generator
Telebyte 4902 Noise Generator
Sparnex ANG2240 Noise Generator
Line Simulator
Spirent DLS-410A ADSL2/2plus North American Loops
Spirent DLS-414E ADSL2/2plus European Loops
Spirent DLS08130 VDSL2 North American Loops
Telebyte 458-LM-A1-30-TR114
Telebyte 458-LM-A1-30-AWGN2
Telebyte 458-LM-E2-36
​Telebyte 458-LM-E1-30-TP100
Telebyte 458-LM-E1-30-04+
Telebyte 800 series G.fast Line Simulators

Sparnex LSX2200 G.fast Line Simulator
Multipair Crosstalk Systems
Telebyte CFA-24
Telebyte VxT-48DC+
Telebyte 4902 Noise Generator
Wireless Testing Gear
octoScope Pal 245
octoScope Pal-24
octoScope Pal-5
octoScope Pal-6
octoScope Turntable
octoScope QuadAtten
Switch Matrix
Telebyte 600 series switches