With the intention of creating confidence among customers and facilitating interoperability across multi-vendor networks, the UNH-IOL has partnered with several industry forums to create certification programs. Testing plays a large part in these certification programs, and the use of independent third-party test houses, like us, is key to their success. We do not certify devices, rather we supply unbiased information these certification programs need to accurately certify devices.
We are currently working in conjunction with the following industry groups to offer certification and pre-certification testing. 
Arm SystemReady certification ensures Arm-based servers, infrastructure edge devices, and embedded IoT systems will work properly once installed. We are currently testing IoT devices and embedded servers that use Arm processors, which ensures devices are compliant to the SystemReady standards.

We are the the Avnu Alliance's first and only Certification Test House. Avnu Alliance Members may submit their devices for pre-certification and certification testing for third-party independent validation. Avnu Bridges and Pro-Audio End Stations may be submitted for testing.
Avnu Alliance Members may also request in-house test tools developed by the lab to speed their certification effort. Avnu Members are strongly encouraged to participate in Avnu Plugfests, pre-test, and participate in the Avnu TWG and C&I committees to accelerate their certification run and to best stay informed of certification needs.

We are the first and only Broadband Forum BBF.069 and Gfast Certification test house. We also offer testing for the BBF.398 Grade Wi-Fi program. Our collaborative nature has secured our position as a thought leader with an ability to offer TR-069 testing, ensuring proper implementations and leading to a higher level of services to the connected home.
The Ethernet Alliance has partnered with us to handle certification testing and processes in connection with their PoE Certification Program. EA PoE Certification will identify those devices that have successfully been tested against the IEEE 802.3 Ethernet PoE specifications. We have been selected as the test house providing test reports for the certification program as well as helped develop the test specification and requirements.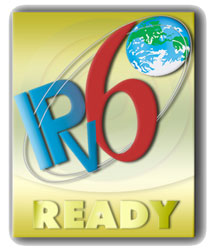 Our IPv6 Ready conformance test tool, IOL INTACT, allows companies to quickly and economically test products in-house for the IPv6 Ready Logo, saving them time and money" To: "Our custom software test tool, IOL INTACT, allows companies to quickly and economically test products in-house for the IPv6 Ready Logo, saving them time and money.
The software license plan can be found here.

The UNH-IOL is a certified test house for the NetSecOPEN Certification Program, which is the first industry organization focused on the creation of open, transparent network security performance testing standards. Unlike proprietary testing methods, NetSecOPEN aims to create open and transparent testing standards that help network operators better understand the reported performance and security of the devices they use to protect networks, such as next generation firewalls.
The OPNFV Verification Program (OVP) is an open source, community-led compliance and verification program to demonstrate the readiness and availability of commercial NFV products and services, including NFVI and VNFs, using OPNFV and ONAP ts. The UNH-IOL is a verified test lab that has demonstrated a commitment to the open source community and a level of competence in the execution of testing.

We offer ISO/IEC 17025 accredited testing designed specifically for the USGv6 Test Program. USGv6 is a test program designated by NIST that provides a proof of compliance to IPv6 specifications outlined in current industry standards for common network products. It is meant as a strategic planning guide for USG (United States Government) IT acquisitions to help ensure the completeness, correctness, interoperability and security of early IPv6 product offerings so as to protect early USG investments in the technology.
For more information please visit our USGv6 Testing Services page.
Certification Services for Industry Forums
If you would like to know more about how we can help your certification program please contact us.