The following test tools are available for members with the Storage Testing Services. We would like to thank all of our partner companies for allowing members the opportunity to test against their products in one lab. If you have additional testing needs please Contact Us today.
Storage Test Tools
Artek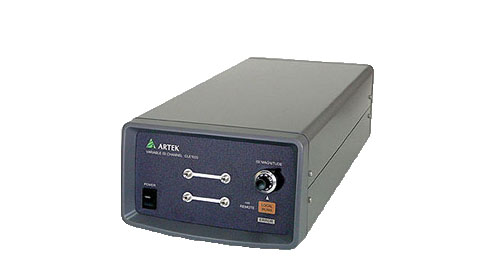 Artek CLE1000 Variable ISI Channel
The CLE1000 is designed as a variable Inter-Symbol-Interference (ISI) channel for high speed serial interface stress tests. It controls the insertion loss continuously by 1,000 steps in its dynamic range for fine adjustment.

Artek RJI12G Random & Sine Jitter Injection
RJI12G works with any NRZ differential signal including PCI Express, SATA, SAS, Fiber Channel and USB 3.
Keysight Technologies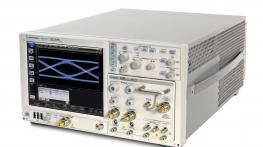 Keysight Technologies DCA-X 86100D
The DCA-X 86100D performs fast, accurate, and compliant jitter measurements with ultra-low jitter of 100 fs RMS and noise as low as 250 µV and easily measure multiple signals in parallel; analyze and acquire up to 16 signals simultaneously.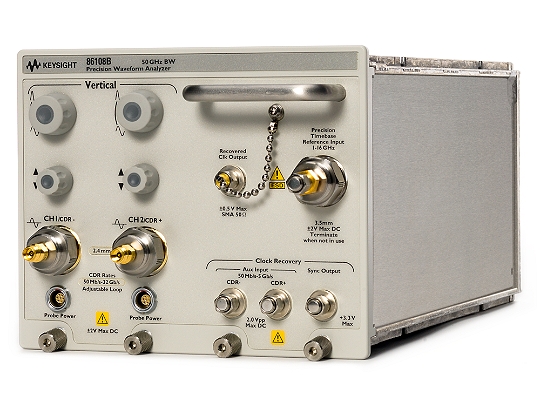 Keysight Technologies 86108B (Mega Module)
The 86108B Mega Module gains margin with high instrument performance: high BW (50 GHz or 35 GHz) receivers, ultra-low residual jitter (< 50 fs typical); adjustable clock recovery peaking & loop BW.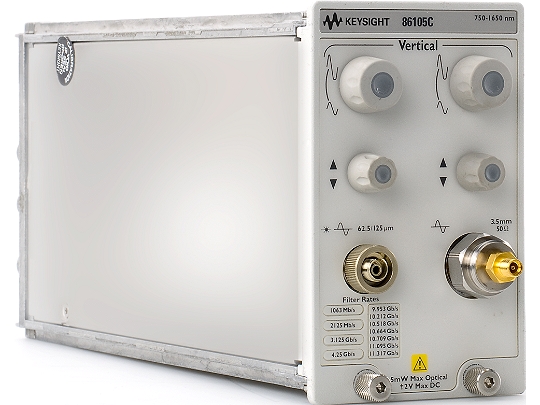 Keysight Technologies 86105C (Optical Module)
The 86105C Optical Module performs waveform characterization and test transmitter compliance on multiple networking technologies with a single plug-in module.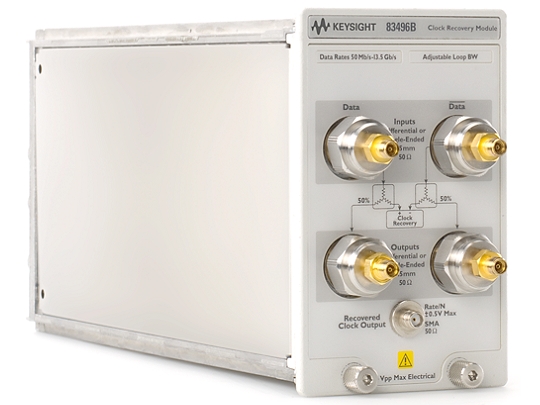 Keysight Technologies 83496B (Clock Recovery Module)
The 83496B Clock Recovery Module provides increased eye-mask and jitter measurement accuracy with breakthrough performance in clock recovery circuitry.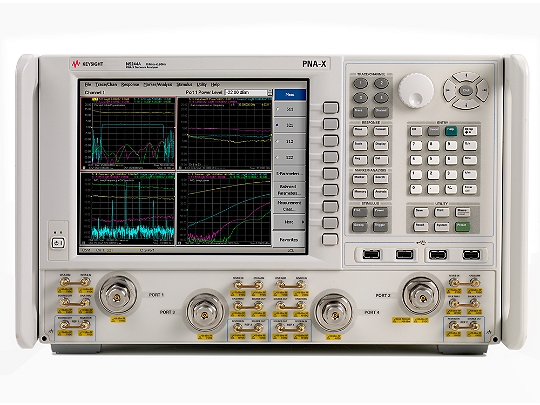 Keysight Technologies N5244A PNA (Network Analyzer)
The N5244A PNA Network Analyzer brings speed, accuracy, and ease-of-use to common RF measurements, in coaxial, fixtured, and on-wafer environments.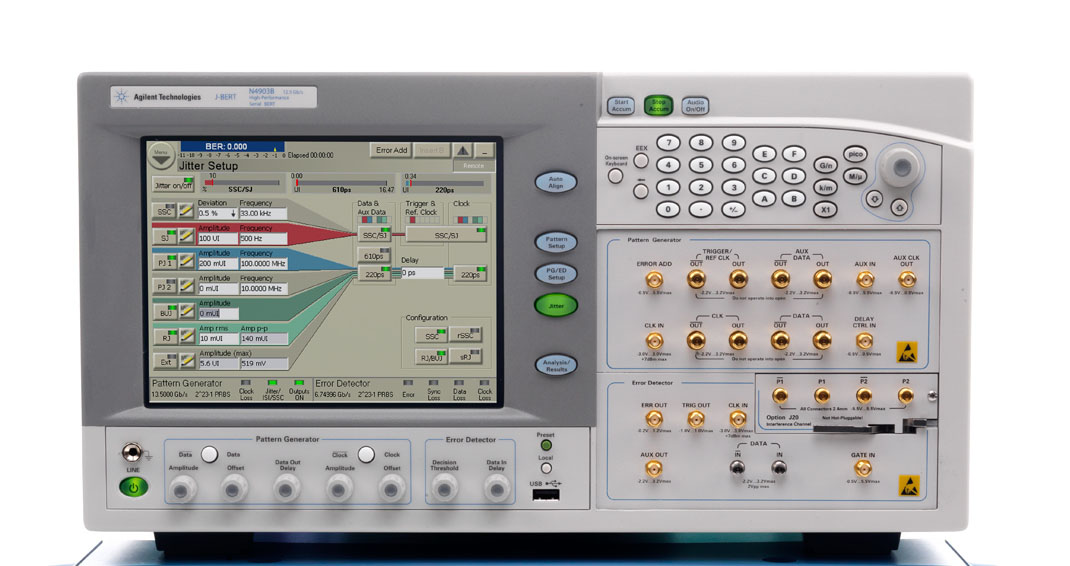 Keysight Technologies N4903B JBERT
The J-BERT N4903B provides the most complete jitter tolerance test for embedded and forward clocked devices. It can characterize a receiver's jitter tolerance and is designed to prove compliance to today's most popular serial bus standards.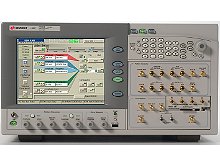 Keysight Technologies N4903A JBERT
The J-BERT N4903A High-Performance Serial BERT provides the only complete jitter tolerance test solution for characterization of serial gigabit devices.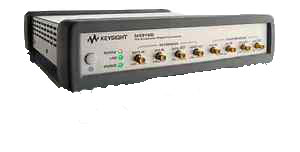 Keysight Technologies N4916B De-Emphasis Unit
The N4916B de-emphasis unit can emulate transmitter de-emphasis with one pre- and two post-cursors and individually adjustable de-emphasis levels of up to 12.0 dB.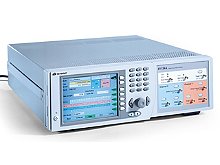 Keysight Technologies 81134A Pattern Generator
The 81134A Pattern Generator is used when timing and performance requirements are critical, for example in high-speed serial bus applications like PCI Express or Serial ATA, its fast rise times and low intrinsic jitter allow the precise and in-depth characterization of devices.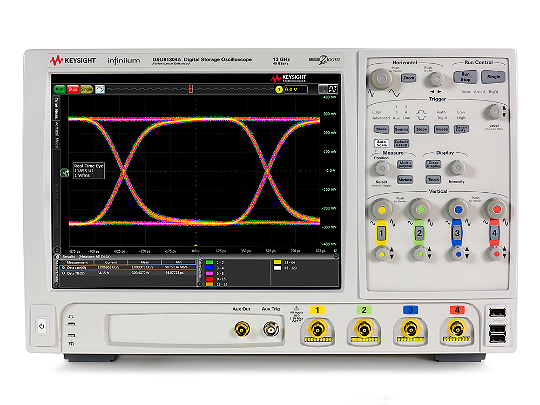 Keysight Technologies DSA 91304A
The DSA 91304A allows you to capture a longer signal trace with up to 1 Gpts memory and 40 GSa/s sample rate.
Rohde & Schwarz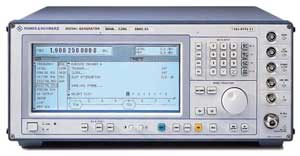 Rohde & Schwarz SMIQ03 Signal Analyzer
The SMIQ03 Signal Analyzer offers a variety of modulation options for testing from 300 kHz to 3 GHz. Using Digital Signal Processor (DSP) technology, the SMIQ03 produces high accuracy broadband digital modulation signals supporting a variety of digital radio protocols.
Sanblaze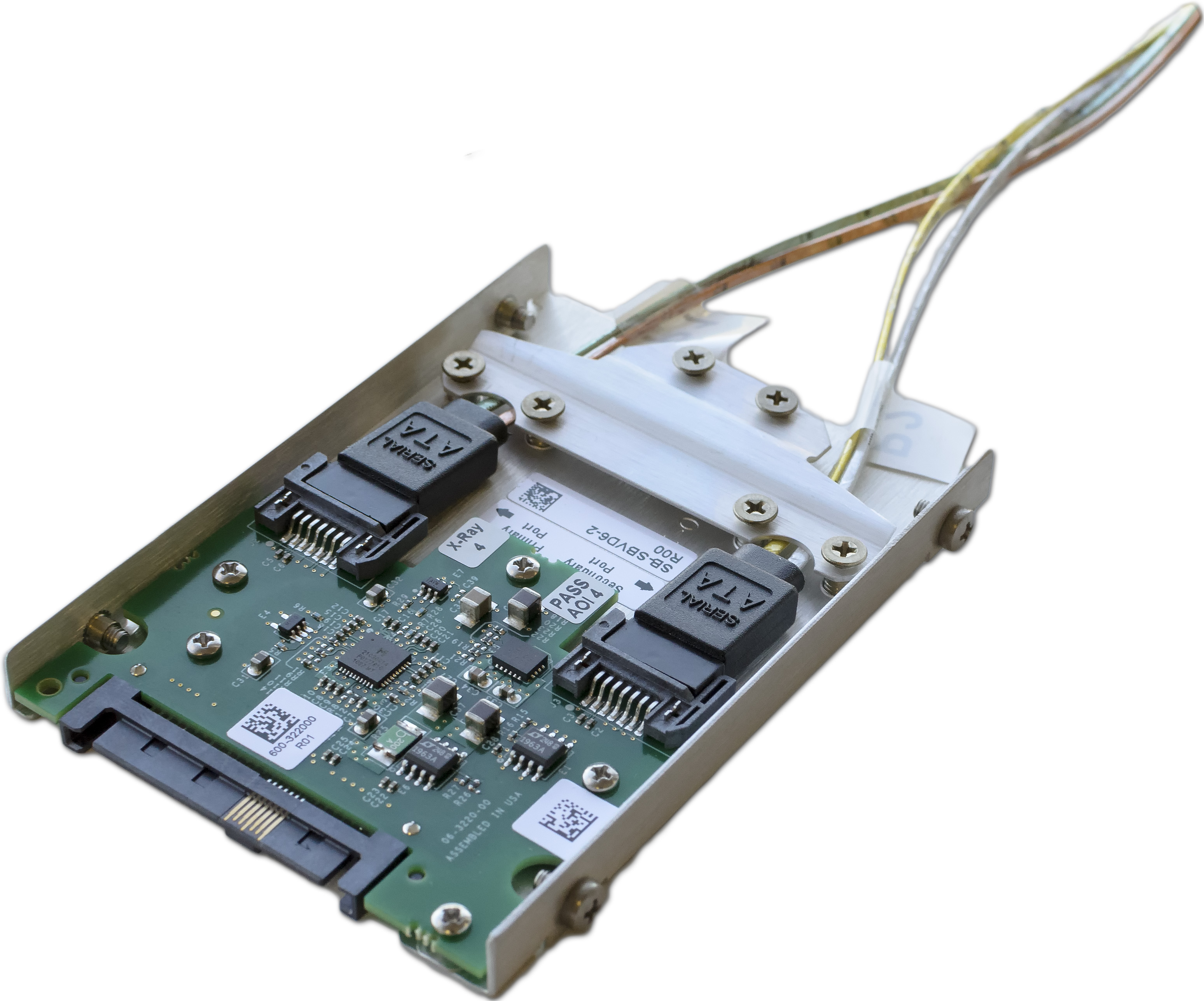 ​Sanblaze VirtuaLUN
SANBlaze VirtuaLUN storage emulation for SAS is the key piece of test equipment for anyone developing products supporting the SAS storage protocol. The VirtuaLUN feature set provides a unique set of functions applicable in all aspects of a product lifecycle; from development to design validation and test and QA.
Tektronix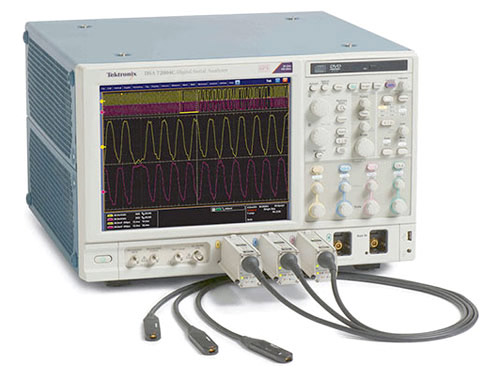 Tektronix 73304DX MSO
​The 73304DX MSO Series oscilloscope delivers exceptional signal acquisition performance and analysis capability with lower than 0.50% vertical noise with ≥5.5 effective bits.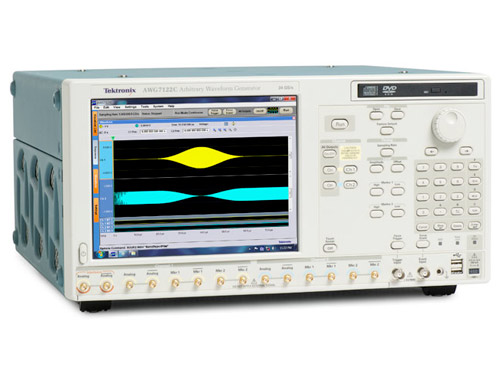 Tektronix AWG7122B
​The AWG7122B has a standard sample rate of 12GS/s which can be expanded to 24GS/s using the interleave option. The faster sampling rates support advanced performance to cover a wider range of applications from device characterization or verification to functional/compliance test applications.
Wilder Technologies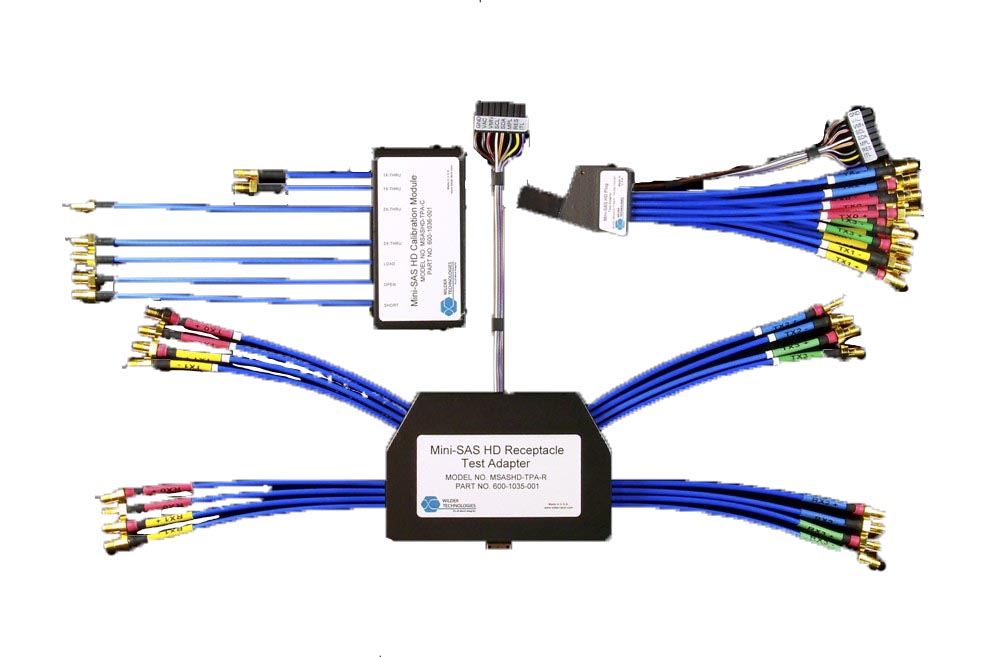 Wilder Technologies Mini-SAS HD Test Adapter
The MSASHD-TPAR-PRC Mini-SAS HD test adapter or test fixture kit will facilitate Host and Device compliance testing for Mini-SAS HD Source and Sink devices.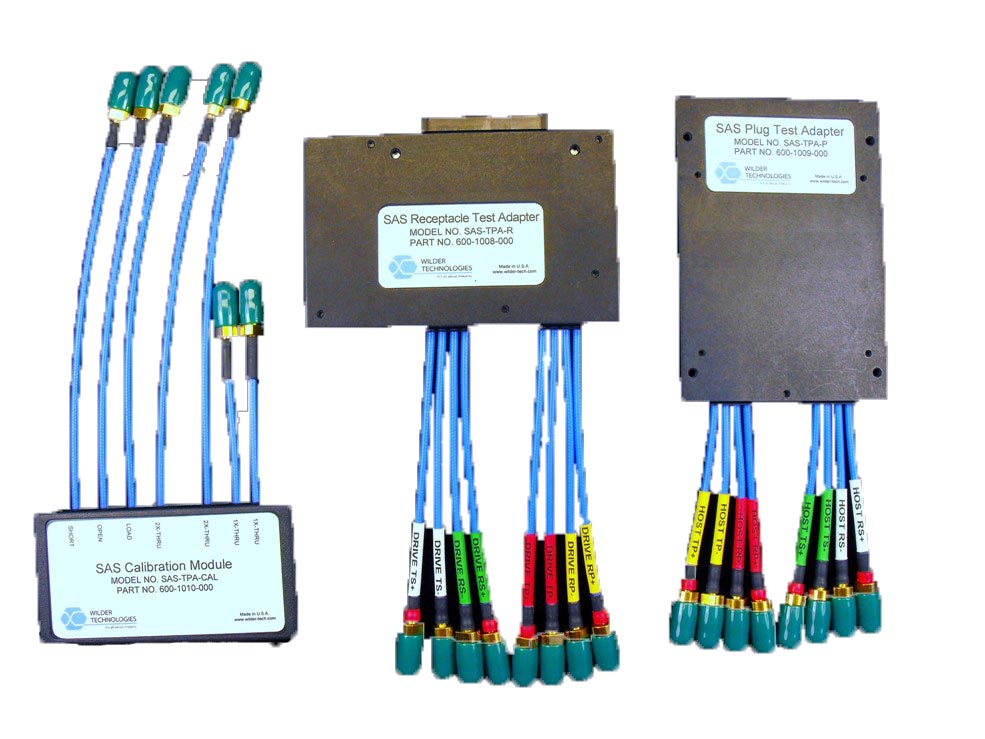 Wilder Technologies SAS Gen3 Test Adapter
The SAS-TPA-PRC SAS test adapter or test fixture kit facilitates SAS Gen3 Source and Sink compliance testing for both Serial Attached SCSI Drives (SSD) hosts and devices.