The University of New Hampshire Interoperability Lab (UNH-IOL) has expanded its Non-Volatile-Memory-Express-over-Fabric (NVMe-oF) testing capabilities to include NVMe over TCP. Ratified in November 2018, the NVMe/TCP spec adds Transmission Control Protocol to the list of NVMe transport protocols, which previously included Fibre Channel, remote direct memory access (RDMA), and PCIe. 

"NVMe/TCP adds the most commonly used networking protocol to NVMe," said David Woolf, senior engineer for data-center technologies at UNH-IOL, in a telephone interview with EE Times. "It will let data centers decentralize network storage by letting storage racks containing solid-state drives located at multiple sites communicate with each other."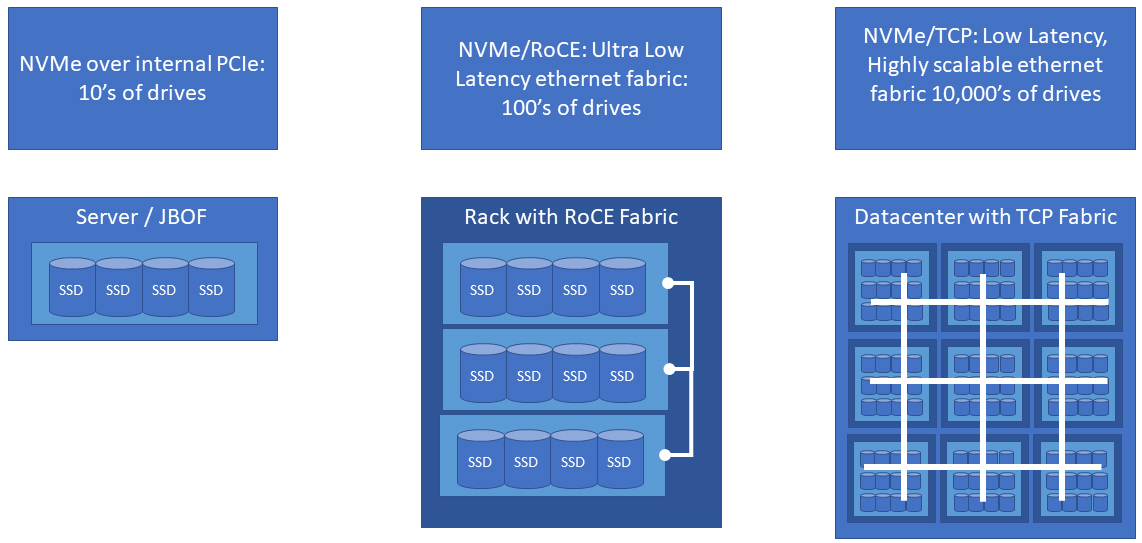 NVMe over TCP (NME/TCP) lets data centers communicate among servers and storage drives over the popular Transmission Control Protocol. (Image: UNH-IOL)
Woolf also noted that NVMe/TCP could further encourage the development and deployment of what he called "NAND-like" memory technologies such as resistive and phase-change memories. These technologies can provide performance and latency close to that of DRAM while being non-volatile. 

As it does with other data-communications technologies, the UNH-IOL provides interoperability and compliance testing services, creates test tools, and host plugfests at its lab in Durham, New Hampshire. 

Companies who subscribe to UNH-IOL NVMe-oF and NVMe/TCP test services may use the test tools at the lab or in their own facilities. According to Woolf, some use the test tools within their infrastructure to test for compliance following firmware updates. Now, they can add NVMe/TCP testing. The test tools can also be used for monitoring storage drives and controllers.