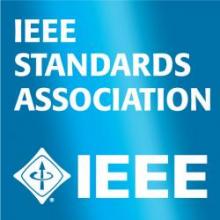 DURHAM, N.H., September 26, 2018 – The University of New Hampshire InterOperability Laboratory (UNH-IOL), an independent provider of broad-based testing and standards conformance services for the networking industry, announced they will be demonstrating their FPGA test tool, BitPhyer, transmitting 100Mbps PAM3 signalling (100BASE-T1) at the Ethernet & IP @ Automotive Technology Day from October 9-10, 2018 in London, England at booth #28. This two day event attracts OEM's, suppliers, semiconductor vendors, tool providers, and more to share implementation strategies and applications related to Automotive Ethernet Systems.
BitPhyer is a family of hardware platforms used to test the IEEE 802.3™ MAC, Flow Control, PCS, and RS layers for Ethernet devices. It gives users the flexibility to design test scripts that thoroughly vet a PHYs design for conformance. This platform is based on Xilinx FPGAs and the design makes for a flexible platform that can grow beyond the Gigabit Media-Independent Interface and Media-Independent Interface (GMII/MII)-based system.
"There's no doubt that Automotive Ethernet has a long future in the next generation of cars. Ethernet is the robust bus technology the industry needs. The UNH-IOL has been testing Ethernet conformance for 30 years and is the only test house that offers the full OPEN Alliance TC1 100BASE-T1 PCS and PHY Control test suites," said Curtis Donahue, senior manager, Ethernet Technologies, UNH-IOL. "All OPEN Alliance TC1 test cases can be verified using BitPhyer And in addition to supporting TC1 conformance testing, the BitPhyer platform now supports OPEN Alliance TC10 Sleep/Wake-up features. Allowing the user to force the PHY under test to exhibit the OPEN Alliance low power mode from a remote link."
The UNH-IOL has been supporting the adoption and standardization of in-car Ethernet technologies for several years by contributing to various standards bodies and industry alliances, including IEEE, Avnu Alliance and OPEN Alliance, as well as hosting group test events, referred to as Plugfests.
The UNH-IOL has been an industry recognized test house for Automotive Ethernet conformance testing. Working closely with the OPEN Alliance, the UNH-IOL offers electrical conformance testing for TC12 1000BASE-T1 PMA, TC1 100BASE-T1 PMA, PCS, and PHY Control, as well as TC10 100BASE-T1 Sleep/Wake-Up. The UNH-IOL is the first lab to offer 1000BASE-T1 PMA testing service in response to the automotive industry's exploration of utilizing higher speed Ethernet applications.  
To learn more about the UNH-IOL's BitPhyer Test Tools please visit the BitPhyer Products & Solutions page or the UNH-IOL website for Automotive Ethernet.
About the UNH-IOL
The UNH-IOL is dedicated to being the world's premier data networking resource. Beginning in 1988, the UNH-IOL has built a multimillion dollar testbed and developed testing solutions to help companies efficiently and cost effectively deliver products to market. UNH-IOL's services fit the needs of the market, while maintaining broad, comprehensive interoperability and conformance testing of networking, data, telecommunications, and storage products. The industry relies on UNH-IOL's extensive staff experience, standards-bodies participation, 28,000+ square foot facility, and 100+ students who represent the future interoperability testing and verification.
www.iol.unh.edu | Twitter @UNH_IOL | Facebook @UNHIOL
LinkedIn @UNH InterOperability Lab | Instagram @unhiol
Organization Contact:
UNH-IOL
Mara Bernazzani, +1-603-862-0901
Communications Coordinator
mbernazzani@iol.unh.edu
www.iol.unh.edu