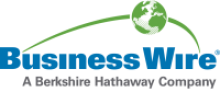 BEAVERTON, Ore.--(BUSINESS WIRE)--The Ethernet Alliance, a global consortium dedicated to the continued success and advancement of Ethernet technologies, today released results of its recent plugfest. Held June 26 – 30, 2017 at the University of New Hampshire InterOperability Laboratory (UNH-IOL) in Durham, N.H., the multivendor event centered on testing of 25GBASE-R and 100GBASE-R physical optical Ethernet interfaces. The highly successful event highlights the quickening migration to higher speed connectivity for data center and other applications.
"The next Ethernet era is bringing with it a new generation of innovations demanding robust connectivity at higher speeds. As more advanced applications emerge, we'll see the move to upper-end rates not just continuing, but accelerating," said Greg McSorley, president, Ethernet Alliance; and technical business development manager, Amphenol Corporation. "The positive outcomes realized during our 25GBASE-R and 100GBASE-R plugfest show the Ethernet ecosystem is united in its effort to aid end users in capitalizing on the competitive advantages high speed Ethernet offers."
Attracting participation from across the Ethernet landscape, the Ethernet Alliance 25GBASE-R and 100GBASE-R plugfest included cable and module vendors, original equipment manufacturers (OEMs), chipmakers, and test and measurement suppliers. During the five-day event, more than 1,000 test scenarios were executed on equipment submitted by an array of diverse cable manufacturers, and system and test providers. Performed in UNH-IOL's vendor-neutral lab, testing encompassed three Forward Error Correction (FEC) scenarios with and without auto-negotiation, resulting a pass rate of 97 percent for 25GBASE-R and 94 percent for 100GBASE-R test cases.