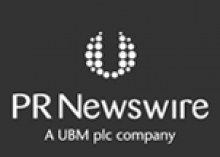 SANTA CLARA, Calif., Oct. 10, 2017 /PRNewswire/ -- Teledyne LeCroy Inc., the worldwide leader in protocol test solutions, today announced a new PCI Express® (PCIe®) protocol analyzer for capturing, recording and analyzing PCIe 4.0 signals.  Teledyne LeCroy's Summit™ T48 joins the Summit™ T416 as the second protocol analyzer to be released supporting the PCIe 4.0 specification. The new Summit™ T48 protocol analyzer supports up to 8 lanes for protocol analysis with specifications that are otherwise consistent with the Summit T416. 
Companies that are interested in testing PCIe 4.0 based I/O cards such as Storage Controllers, Ethernet and Infiniband adapters, Fibre Channel HBAs and others will now be able to get the full suite of analyzer functions, capabilities and views, while being able to better manage their costs. SSD storage applications will also benefit from the integrated support for SSD bus protocols such as PCIe/NVMe/SMBus/NVMe-MI/TCG and others. Teledyne LeCroy's wide range of high speed interposers and probes provide full flexibility and connectivity to CEM and other form factor sockets on system boards as well as solder down and mid-bus probes.
When combined with Teledyne LeCroy's Summit™ Z416 protocol exerciser, the Summit™ T48 will provide a deeper understanding of test results on a variety of test configurations. The Summit T48 protocol analyzer features support for the PCIe 4.0 architecture at a speed of 16GT/s and up to x8 lane width. Its protocol analyzer memory buffer can be configured up to 64GB, which is advantageous for users requiring long protocol recordings.  The protocol analyzer can be controlled through USB or controlled through 1000baseT remotely Ethernet. Two Summit T48 protocol analyzers can be expanded together providing PCIe 4.0 protocol analysis on a x16 link. The Summit T48 protocol analyzer can also be synchronized with other high speed protocol analyzers from Teledyne LeCroy using CrossSync, functionality that enables time‐aligned packet traffic as well as cross triggering from multiple high‐speed serial busses.   
Furthermore, as PCIe systems are moving toward implementing IO virtualization, the Summit T48 protocol analyzer is fully capable of decoding and describing virtualized systems in a multitude of different configurations. The CATC Trace™ View, along with the recently added spreadsheet view, NVMe queue characterization tables, and LTSSM state views help users quickly come up to speed on how well their devices and systems are behaving in real world environments.  Developers that need to get down to the byte level and see traffic just before and after deskew can do this with the BitTracer™ feature.  BitTracer records the bytes exactly as they come across the link, allowing debugging of PHY layer problems and combining the features of a logic analyzer format with a decoded protocol analyzer format.
"To better service our customers, Teledyne LeCroy has added a PCIe 4.0 x8 link width protocol analyzer to the PCIe 4.0 family of products that include the PCIe 4.0-based Summit T416 protocol analyzer and Summit Z416 exerciser. Providing a second, lower cost protocol analyzer platform will help development and test groups reach their overall time-to-market objectives", said John Wiedemeier, Senior Product Marketing Manager, Teledyne LeCroy's PCI Express Group.  "The Summit T48 protocol analyzer is ideal for computer storage development and testing. The Summit T4 series is built on a strong PCIe 4.0 test tool foundation that Teledyne LeCroy has laid out over the last two years."
When it comes to storage technologies, the Summit T48 protocol analyzer features the latest in storage protocol decoding including NVM Express®(NVMe), SATA Express, SCSI Express and others.  It is also the only protocol analyzer to fully support the latest in NVMe management technology described in the NVM Express Management Interface (NVMe-MI) protocol specification.  For example, unlike other PCIe analyzers, Summit™ analyzers can simultaneously capture in-band (PCIe Bus) and out-of-band (SMBus) protocol traffic. In addition, a new hardware extended recording mode for NVMe applications has been added to assist debugging SSD anomalies that are difficult to find.  Finally, communications between applications using the Trusted Computing Group's Enterprise and Opal security can be decoded to confirm if accurate transmission of data is occurring.   "We look forward to the storage industry moving to higher speeds with the PCIe 4.0 protocol. This new technology will deliver the performance required by new SSD applications as they gain greater adoption in the Data Center." said David Woolf, Research and Development, Datacenter Technologies at the UNH InterOperability Laboratory (UNH-IOL). "Teledyne LeCroy's new Summit T48 PCIe 4.0 protocol analyzer has the NVMe, SMBus and NVMe-MI decoding analysis required to grow with the NVMe standards and enhance conformance testing for NVMe and NVMe-MI at the UNH-IOL."