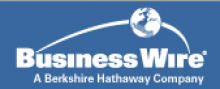 RESTON, Va.--(BUSINESS WIRE)--Latif LADID has been presented with the IPv6 Life Time Achievement Award at the Gala dinner of the IEEE World Forum on Internet of Things with a laudation delivered by Christine Maxwell and Vint Cerf (by video).
hristine Maxwell delivered this laudation:
"It was already clear in the mid 1990's after the World Wide Web exploded the commercialization of the Internet, that far more addresses would be needed to connect devices than the IPv4 address space had available. But most everyone continued to play a waiting game – but not Latif Ladid!
Latif became a proponent of the modern IPv6 Internet at a time when IPv6 was largely ignored. Latif has spent countless hours over many years ensuring that our world moves forward in the deployment efforts of IPv6. Today, the steady drumbeat for adoption has finally reached a point of visible traction. As Vint Cerf observes, "His patience and persistence mark a modern milestone in Internet history."
Latif took up the cause of IPv6 when it was certainly not viewed as a "sexy thing to be spending time on." The growing adoption rate of IPv6 today is in large part due to his single-minded efforts to promote the vital importance of IPv6 –to all countries in the world. He introduced the v6 opportunity to developing countries from day one. Believing profoundly that the Internet is for Everyone, Latif took that 'Internet Society motto and expanded it to include "IPv6 is for everyone." By introducing IPv6 to developing countries from early on, he has contributed greatly to adoption levels of this vital protocol. (He has created multiple IPv6 Task Forces, IPv6 Forums and organized IPv6 Summits in so many far-flung countries. Examples countries are Peru, Luxemburg, France, China, Taiwan, India, Algeria, Egypt, the Gulf and Saudi Arabia.
When the IPv6 Forum membership was polled for words that come to mind when thinking of Latif, this image best represents Latif's personal global impact:
Phrases that come to mind include – but are NOT limited to:
Beyond the Call of Duty!
an inspirational leader
a colossus of unimaginable character
The Iron Hand in the Velvet Glove
earned the status of IPv6 General-Commander!
A dedicated, tireless and tenacious driver of the IPv6 mission
Latif is not only a gifted intellectual, he is an inspirational leader, who went and garnered support from the IETF IPv6 Working Group and the IPv6 Deployment Initiative, to found the IPv6Forum in May of 1999. Today, the IPv6 Forum continues to flourish under his leadership and drive.
Latif has meticulously served humanity in the Technology Domain Latif has tirelessly driven the IPv6 Forum's mission with dedication and great tenacity. He had the vision to create and then oversee the development of a world-renowned IPv6 testing program, in which he brought together laboratories to unify and strengthen the IPv6 community. This was an amazing accomplishment as the IPv6 Logo program is still active and successful today - driving conformance, professionalism and interoperable solutions.