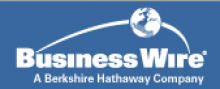 DURHAM, N.H., September 13, 2016 – The University of New Hampshire InterOperability Laboratory (UNH-IOL), an independent provider of broad-based testing and standards conformance services for the networking industry, announced today the introduction of the 25 Gigabit (25G) Ethernet Testing Services at its state-of-the-art facility.  Currently available to members of the 40 and 100 Gigabit Ethernet Consortium, UNH-IOL's new services enable vendors to better prepare for market deployment of 25G Ethernet technologies.
"As campus, data center and cloud deployments begin to accelerate the adoption of 25 Gb/s technology, it's critical to have an effective, vendor-agnostic means of testing interoperability and compliance against applicable 25G and 50 Gigabit (50G) Ethernet specifications," said Brad Booth, Chair, 25G/50G Ethernet Consortium. "UNH-IOL's full suite of testing services will reduce the barrier of marketplace adoption with the new generation of 25G and 50G Ethernet devices." 
Dedicated to providing the most comprehensive Ethernet testing in the industry, the UNH-IOL is expanding its current Ethernet testing services to adapt to a changing industry. With growing demand for higher Ethernet data rates, Ethernet technology is changing from 10 Gb/s per lane to 25 Gb/s per lane to take advantage of current silicon and system design. Available at a lower cost than existing 40G Ethernet technologies, these increased speeds leveraging this infrastructure must be validated and tested to ensure continued market acceptance of Ethernet as the best technology for data networking.
"25G is already entering the marketplace; however, as deployments occur, issues with untested and non-compatible devices are appearing," said UNH-IOL Enterprise Industry and Operations Strategic Manager, Jeffrey Lapak. "The UNH-IOL 25G Ethernet Testing Services are the best and most comprehensive way to demonstrate product interoperability and conformance to industry standards, showing customers that devices are ready for deployment into the market." 
In an industry-wide first, UNH-IOL hosted the largest-ever 25G/50G Ethernet Consortium interoperability testing event to showcase interoperability of 25G and 50G Ethernet devices. With a total of 21 participating companies from across the Ethernet ecosystem, the plugfest provided a neutral testing environment which aided in fostering multi-vendor interoperability and united diverse industry constituencies, a critical factor for the continued success of Ethernet technologies.
Available now as part of the 40 and 100 Gigabit Ethernet Consortium, the 25G Ethernet Testing Services comprehensively evaluate a product's viability in the market. In addition to interoperability and electrical validation of systems and modules, the services will confirm auto-negotiation to ensure connected devices choose common transmission parameters. As new and higher speeds are created, the need and importance for auto-negotiation increases. Aware of these industry and technology changes, UNH-IOL provides independent testing so that companies can deliver products to market efficiently and cost effectively.
To learn more, please visit the 25G Ethernet Testing Services page. To join the 40 and 100 Gigabit Ethernet Consortium to access Ethernet testing services, please visit the UNH-IOL Membership page.
About the UNH-IOL
Founded in 1988, the UNH-IOL provides independent, broad-based interoperability and standards conformance testing for data, telecommunications and storage networking products and technologies. Combining extensive staff experience, standards-bodies participation and a 28,000+ square foot facility, the UNH-IOL helps companies efficiently and cost effectively deliver products to the market.
www.iol.unh.edu | Twitter @UNH_IOL | Facebook @UNHIOL
LinkedIn @UNH InterOperability Lab | Instagram @unhiol
Contacts
Organization Contact:
UNH-IOL
Mara Bernazzani, +1-603-862-0901
Communications Coordinator
mbernazzani@iol.unh.edu
www.iol.unh.edu
or
Media Contact:
Interprose for UNH-IOL
Melissa Power, +1-401-454-1314
Melissa.power@interprosepr.com
www.interprosepr.com