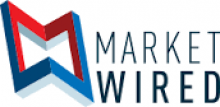 MINNEAPOLIS, MN--(Marketwired - Jun 27, 2016) - Demonstrating the continued innovation of the Fibre Channel (FC) standard and reinforcing its status as the industry's most reliable and robust storage networking protocol, the Fibre Channel Industry Association (FCIA) today announced the completion of the first Plugfest to ensure both interoperability and configurability of Gen 6 32GB FC products. The event also featured the industry's first proof-of-concept of NVM Express® (NVMe) over Fabrics using datacenter-proven FC technology.
The Plugfest was held during the week of June 20th, 2016 at the University of New Hampshire InterOperability Lab (UNH-IOL) with 11 companies participating. 
"The FCIA and UNH-IOL have conducted more than 36 Plugfests over 18 years to test the continued development of FC technologies," said Mark Jones, president and chairman of the board, FCIA, and director, Technical Marketing and Performance, Broadcom Limited. "The successful conclusion of this event provides assurance to the FC SAN community that the latest FC Gen 6 specification meets the needs of flash storage technologies. The event was also notable as providing the first multi-vendor proof-of-concept testing for FC over the new NVMe over Fabrics storage interface standard, highlighting the adaptive architecture of FC that has more than 50 million installed ports in operation in the world's leading datacenters."
Key test accomplishments from the Plugfest include:
Gen6 FC:

Physical conformance to FC Physical Interface-6 (FC-PI-6)
Gen6 32GFC, 16GFC and 8GFC interoperability and backwards compatibility
Multi-topology use case conformance; including 10km ISLs and direct connect
Multi-vendor N_Port Virtualization (NPV) and N_Port ID Virtualization (NPIV) interoperability
Large multi-vendor and high availability redundant fabric conformance
Improved data protection and security

Gen6 - 32GFC and 16GFC forward error correction (FEC) interoperability
T10 Protection Information (PI)
FC port-security, also referred to as port binding

Low-cost high-reliability 32/16/8G FC active-optical-cable(AOC) and DAC interoperability 
 

FC-NVMe - first Industry-wide multi-vendor proof of concept:

FC Fabric connectivity to a variety of market available NVMe PCI Express-based drives
Multiple vendor FC-NVMe initiator and target interface operations
I/O validation over direct-connect and switched fabric topologies
Concurrent NVMe and legacy SCSI traffic
Backwards compatibility with previous FC speeds, fiber optics, and fiber cables
Packet inspection using updated industry tools