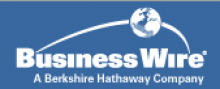 DURHAM, N.H.--(BUSINESS WIRE)--The University of New Hampshire InterOperability Laboratory (UNH-IOL), an independent provider of broad-based testing and standards conformance services for the networking industry, announced today that four customer edge (CE) routers have been approved for the IPv6 Ready CE Router Logo. Devices from Broadcom, Netgear and ZTE passed the necessary IPv6 test cases, enabling them to bear a mark established by the IPv6 Ready Logo Committee (v6LC). The IPv6 Ready Logo indicates to service providers that IPv6 will work on those models, allowing end users to utilize the new addressing service. Total IPv6 traffic increased dramatically in July 2015, when the American Registry for Internet Numbers (ARIN) reported that North America had exhausted its IPv4 addresses. As consumer Internet of Things (IoT) technologies gain traction, a trend on display at CES 2016, IPv6 traffic is expected to continue rising.
The newly certified devices underwent IPv6 testing or an official review within the UNH-IOL Home Networking Consortium, a one-stop shop for all products requiring a full complement of home networking test services. The products that successfully met all the requirements set by the v6LC and conformed to the IETF's RFC 7084 include the Broadcom BCM97435VMS, Netgear R6300v2, Netgear WNDR3800, and ZTE ZXHN H267N.
Interest among service providers for IPv6 Ready CE routers follows years of preparing their networks to handle both IPv4 and IPv6, and now embracing the limits of the former. According to Akamai's State of the Internet Q2 2015 report, the depletion of available IPv4 address space worldwide has continued as expected. By expanding the length of IP addresses from 32 bits to 128 bits, IPv6 creates a virtually limitless supply of addresses. That inventory is critical to leading service providers that today are not only delivering communications and entertainment services to a growing number of customer premise equipment (CPE) and consumer electronic devices, but also enabling new solutions that leverage even more IP-enabled endpoints within an Internet of Things framework. In addition to supporting the anticipated exponential growth of IoT devices, IPv6 enhances security and enables devices to communicate more directly, issues of vital concern to service providers as they launch or expand their offerings in the connected home market.
"IPv6 is no longer the future, but the present, which makes independent testing programs such as those offered by the UNH-IOL more important than ever before," said John Brzozowski, Fellow and Chief IPv6 Architect at Comcast Cable. "Operating the world's largest native broadband IPv6 deployment, we've seen the critical importance of industry standards in ensuring interoperability, and smoothing the ongoing transition from IPv4 to IPv6. The IPv6 Ready CE Router Logo not only provides critical information to consumers, but also helps to support IPv6 adoption."