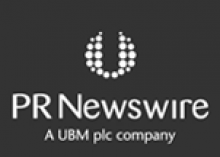 DALLAS, TX - PRNewswire - The MEF is pleased to recognize AT&T as the Host Operator Sponsor for the GEN15 global networking event taking place this 17 – 19 November at the Omni Hotel in Dallas, Texas. Communications service, technology, and other industry professionals from nearly 300 organizations around the world have lined up to attend the conference, which is focused on the future of advanced networking solutions that underpin and power the global digital economy.
"AT&T is setting the tone for GEN15 by sharing its vision for the future, illustrating the types of service innovations customers can expect in coming years, preparing its network to support advanced services, and playing a lead in helping network operators interconnect with each other to create virtually seamless high-performance Carrier Ethernet 2.0 services connectivity fabrics," said Nan Chen, President of the MEF. "The MEF appreciates AT&T's demonstrated leadership in accelerating the industry's transition from TDM to CE 2.0 and ultimately towards dynamic, cloud-centric services that are orchestrated over more automated and interconnected networks."
Keynote Speakers. AT&T opened GEN15 with keynote presentations from John Medamana, Vice President, Packet-Optical Network and AT&T Fellow and Josh Goodell, Vice President, AT&T Network On Demand.
CE 2.0 E-Access Certification. AT&T recently completed MEF CE 2.0 E-Access certification testing on its flagship AT&T Switched Ethernet Service(SM). This means that AT&T's network now supports the industry standard Ethernet interconnection with other Ethernet operators so that customers that cover multi-carrier areas can enjoy virtually seamless network service. This is one of the first steps toward supporting standardized Ethernet interconnections between network operators. AT&T is also working on the next step – to enable its IT systems to support quote-to-cash abilities, allowing AT&T customers to take advantage of this new capability.
AT&T joins a growing number of Tier 1 service providers who are obtaining CE 2.0 services certification in order to support industry standards for interconnecting with other operators and delivering high-performance connectivity services to enterprises and other service end-users. CE 2.0 E-Access specifications make it simpler and faster for service providers to interconnect and to meet the growing demand for Ethernet services at locations that are not on a service provider's own network. Such locations are commonly referred to as 'out-of-franchise' or 'off-net' locations.