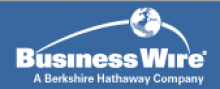 BEAVERTON, Ore.--(BUSINESS WIRE)--The Ethernet Alliance, a global consortium dedicated to the continued success and advancement of Ethernet technologies, today shared details of its recent 25 Gigabits per second (Gb/s) technical feasibility event held at the University of New Hampshire InterOperability Laboratory (UNH-IOL) in Durham, N.H. With 25Gb/s technologies being driven in part by hyperscale data center and cloud services market needs, the productive event drew industry-wide support and participation. The event produced promising results, with a high percentage of tests exceeding expected requirements of the proposed IEEE 25Gb/s standard, and achieving a success rate of greater than 86 percent for all test cases performed. Data captured during the testing was also provided to the IEEE P802.3by™ 25Gb/s Ethernet Task Force to aid in its refinement of IEEE's proposed 25 Gigabit Ethernet (25GbE) specification.
"Work on the IEEE P802.3by 25 Gb/s standard is progressing quickly, but having this data available has been highly beneficial to the development of the 25 Gigabit Ethernet standard," said Mark Nowell, chairman, IEEE P802.3by 25Gb/s Ethernet Task Force; and senior director of engineering, Cisco Systems. "The positive results generated at the Ethernet Alliance 25Gb/s feasibility event were very encouraging. I would like to thank the Ethernet Alliance for making this event a reality and bringing this data forward."
Held June 22, 2015 at UNH-IOL's state-of-the-art lab, the Ethernet Alliance's 25Gb/s technical feasibility event took place during the early stages of the development of the standard, when the commonality of product maturity would not typically be expected. A wide variety of devices and cabling that targeted 25Gb/s performance were used to complete hundreds of test cases, which included link configuration, in link configuration, target Bit Error Ratio (BER) confidence, transmitter output waveform, and channel characterization. In the majority of cases, the pre-standard equipment and cables met or surpassed the projected expectations of IEEE's forthcoming 25GbE specification, as BER testing yielded an impressive 86 percent success rate.