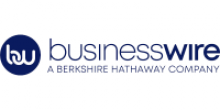 BEAVERTON, Ore.--(BUSINESS WIRE)--The InfiniBand® Trade Association (IBTA), a global organization dedicated to developing and furthering the adoption of RDMA technologies, today announced that InfiniBand grew 17 percent year-over-year, connecting 197 systems on the June 2022 TOP500 supercomputing list. InfiniBand also connects 62 of the Top100, making it the most used high-speed interconnect of the world's top supercomputers.
InfiniBand's prominent presence on the TOP500 is indicative of its ability to provide the speed, low latency and scalability that the world's top systems require. Leveraging Remote Direct Memory Access (RDMA) fabrics such as InfiniBand and RDMA over Converged Ethernet (RoCE) also offers data centers reliability, efficiency, and a highly interoperable environment for these systems to expand.
"InfiniBand's increased growth on the TOP500 and leadership on the Top100 is due to InfiniBand's efficiency, scalability and fastest networking speeds that meet the industry's demand for enhanced system and application performance," said Brian Sparks, marketing working group chair for the IBTA. "Products are now becoming available which follow the IBTA's NDR 400Gb/s InfiniBand specification, and we look forward to seeing them represented in future TOP500 lists."
Published twice a year and publicly available at www.top500.org, the TOP500 list ranks the world's most powerful computer systems according to the Linpack benchmark rating system.
Record Turnout for 39th InfiniBand and RoCE Plugfest, Featuring NDR 400Gb/s InfiniBand and 400GbE
This year's IBTA Plugfest was the first testing instance of NDR 400Gb/s InfiniBand and 400GbE products, paving the way for the roll-out of the fastest interconnected systems in 2022. The event, hosted by University of New Hampshire InterOperability Lab (UNH-IOL) and in partnership with the Ethernet Alliance, provided the opportunity to perform interoperability testing of selected RDMA/RoCE-based Ethernet switch systems, adapter, NICS, and cables among a range of vendors.
Key highlights from the InfiniBand and RoCE Plugfest:
RDMA Cable Vendors: Amphenol, CONNPRO, NVIDIA, Panduit, The Siemon Company, TE Connectivity
RDMA Device Vendors: Arista, Broadcom, NVIDIA and SANBlaze
Test Equipment Vendors: Anritsu, Keysight, Rohde & Schwarz and Wilder Technologies
15 RDMA devices were tested for compliance and interoperability
141 RDMA cables were tested for compliance and interoperability. Copper and optical cable types included SFP, QSFP, QSFP-DD, OSFP and hybrids
Keysight deployed a new NDR InfiniBand solution for testing 400Gb/s Active Optical Cables