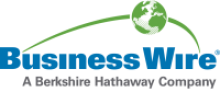 BEAVERTON, Ore.--(BUSINESS WIRE)--The Ethernet Alliance, a global consortium dedicated to the continued success and advancement of Ethernet technologies, today released results from its successful multivendor Higher Speed Networking Plugfest, held August 13 – 17, 2018 at the University of New Hampshire InterOperability Laboratory (UNH-IOL) in Durham, N.H. The latest in the group's series of interoperability testing events shows the industry is actively embracing high-speed Ethernet technologies such as 400 Gigabit Ethernet (GbE), PAM4-based electrical and optical signaling, and creating advanced solutions using mature NRZ-based signaling as the next era of Ethernet advances.
"With the sheer diversity in the flavors and types of Ethernet equipment tested, including 400 GbE, 100 GbE, 50 GbE, 25 GbE, and NRZ and PAM4-based interfaces and signaling, the Higher Speed Networking Plugfest was one of the most ambitious testing and debug events we've undertaken yet," said Dave Chalupsky, plugfest chair and Board of Directors member, Ethernet Alliance; and network product architect, Intel Corporation. "The exceptional initial success rate clearly illustrates that the ecosystem is quickly building upon the solid foundation provided by current Ethernet standards. The Ethernet Alliance is pleased by the positive outcomes generated during this plugfest, and we're already looking forward to the next one in the series."
Offering a confidential, non-competitive environment, the weeklong Higher Speed Networking Plugfest drew participation from multiple Ethernet Alliance members from across the whole of the Ethernet ecosystem. Encompassing both electrical and optical signalling, passive and active copper cabling, AUIs, as well as an array of other equipment and solutions, interoperability tests were performed using 10 different Ethernet variations at speeds of 25 GbE to 400 GbE. The event produced a high rate of positive results, with 98 percent of link configuration tests and 93 percent of Frame Error Rate (FER) tests passing. The plugfest also highlighted the industry's ongoing transformational switch from NRZ to more efficient, higher data throughput PAM4 signaling.
The Higher Speed Networking Plugfest also afforded participating Ethernet Alliance members a distinct competitive advantage by providing a secure setting for debugging of products still under development. With the strict confidentiality of the testing environment assured, members gained a valuable chance for debugging and fine-tuning of pre-production equipment and devices. Among participating Ethernet Alliance member companies participating with advanced 25 Gb/s NRZ-based 100 GbE and 25 GbE solutions were Arista Networks, Inc. (NYSE: ANET); Intel Corporation (NASDAQ: INTC); Juniper Networks, Inc. (NYSE: JNPR); Marvell Technology Group Ltd (NASDAQ: MRVL); Spectra7 Microsystems Inc. (TSX: SEV); Spirent Communications (LSE: SPT.L); and Teledyne LeCroy, Inc. Those participating with 50 Gb/s PAM4-based 400 GbE and 50 GbE solutions were Cisco Systems, Inc. (NASDAQ: CSCO); Intel Corporation; Marvell Technology Group Ltd; Spectra7 Microsystems Inc.; and Spirent Communications.