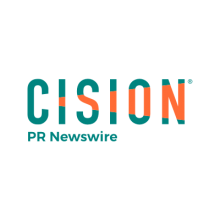 ATHENS, Greece, March 29, 2018 /PRNewswire-USNewswire/ -- Pioneering work around Gfast, Open Broadband, in-premises broadband technologies and Fixed Access Network Sharing (FANS) has been recognized by the Broadband Forum, with three top accolades presented during its quarterly meeting.
Lincoln Lavoie, senior engineer and industry lead for the executive steering body at the University of New HampshireInterOperability Laboratory (UNH-IOL) received a Distinguished Fellow Award for his substantial contributions to a wide range of successful Broadband Forum projects. These include the G-PON Certification Test Plan, the TR-069 Certification Testing Program, the Gfast Certification Testing Program, the formation of the Open Broadband Labs projects, and countless plugfest testing activities.
"As we develop broadband networks for future generations, these awards highlight some of the true innovation happening within the Forum and the personal achievements that go alongside," said Kevin Foster, Chairman of the Broadband Forum. "Since we launched our Broadband 20/20 vision, the rate of progress has been incredible with the Gfast certification program and FANS specification among the significant developments. The dedication and commitment of our members is vital to our success. These latest achievements reinforce the importance of standardization in a rapidly evolving broadband ecosystem."
Two Circle of Excellence awards were also presented. One went to Bruno Cornaglia, of Vodafone, who edited the groundbreaking TR-370 Fixed Access Network Sharing specification, which was completed last November, providing a revolutionary business model for the broadband industry. Cornaglia is currently editing the follow up WT-370 to add Software Defined Networking capabilities.
The second Circle of Excellence accolade was presented to Marcos Martinez, of Maxlinear, in recognition of his work on the first industry test plan for comparative tests between powerline in-premises broadband technologies (TR-208 – Performance Test Plan for In-premises Powerline Communications Systems). Martinez has also been integral to all projects around broadband in-premises heterogeneous connectivity, including technologies like G.hn, MoCA and Wi-Fi.
There were also numerous recipients of the Outstanding Contributor award which is made to individuals who have gone above and beyond the call of duty to make valuable contributions within the Forum's Work Areas. The full list of recipients was: