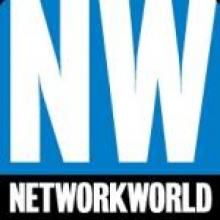 The University of New Hampshire InterOperability Laboratory (UNH-IOL) said it would begin offering testing and standards conformance services 2.5GBASE-T and 5GBASE-T Ethernet products.
The broad testing services safeguard that Ethernet products and services are interoperable and will help customers boost network speed up to five times without requiring cabling infrastructure changes.
The Ethernet Alliance in September wrote that the IEEE 802.3bz Standard for Ethernet Amendment sets Media Access Control Parameters, Physical Layers and Management Parameters for 2.5G and 5Gbps Operation lets access layer bandwidth evolve incrementally beyond 1Gbps, it will help address emerging needs in a variety of settings and applications, including enterprise, wireless networks.
The need for such testing is growing as customers begin rolling out new 2.5GBASE-T and 5GBASE-T products. In September the IEEE ratified the speedier Ethernet specification -- IEEE P802.3bz – that defines 2.5GBASE-T and 5GBASE-T, boosting the current top speed of traditional Ethernet five-times without requiring the tearing out of current cabling.
"The applications for NBASE-T solutions are vast and growing. Enterprise, small medium business, industrial and home networks can take advantage of this technology to enable higher capacity wireless access points and faster downloads to client systems such as medical imaging systems that work with large data files, upgraded industrial and home networks," the NBASE-T Alliance wrote of the ratification.