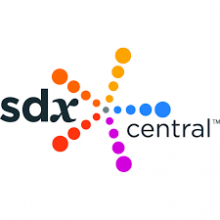 The University of New Hampshire's Interoperability Laboratory (UNH-IOL) has launched a software-defined networking (SDN) consortium to provide controller and switch interoperability testing for SDN vendors and service providers. It also will handle conformance and benchmark testing.
The nonprofit says that the SDN Consortium is a natural progression for it, because it is already conducting a lot of other interoperability tests and has much of the needed infrastructure. "We have a very large switch test bed," says Timothy Winters, UNH-IOL senior executive of software and IP network. "We have a lot of switches because we are already testing, routing, and hosting."
Winters says that the consortium, which will officially open for business Aug. 1, is talking to a few vendors about becoming members, and he expects interest will grow as the organization spreads the word about its new undertaking.
The SDN Consortium will initially test SDN applications and controllers against SDN switches. Conformance and benchmarking will follow upon request from SDN Consortium members. Annual membership to the SDN Consortium will cost $20,000. Pay-per-test fees are also available.
Members of the consortium will be able to share testing costs, Winters says. The group will also create specific test cases for applications, allowing vendors to verify if an application works in a certain test environment.