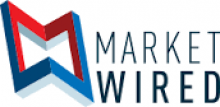 SAN FRANCISCO, CA--(Marketwired - Jun 8, 2016) - Validating the versatility, reliability and scalability that Serial Attached SCSI (SAS) has as a storage interface for enterprise-class storage, the SCSI Trade Association (STA) today announced the successful completion of its 17th SAS Plugfest, the fifth for 12Gb/s SAS. The event was held May 23-26, 2016, at the University of New Hampshire InterOperability Laboratory (UNH-IOL). Thirteen companies, including both STA members and non-members, participated.
"At this Plugfest, drive support for new SAS features generated excitement and enabled unique testing during large build configurations," said Michael Koffman, Host Interface Support, Western Digital Corporation and co-chairperson of the SAS Plugfest Technical Committee. "We anticipate the next Plugfest for the SAS community will be the first for 24Gb/s SAS, demonstrating that the technology continues to evolve and improve performance."
SAS Plugfests have consistently provided a verification method to preserve existing storage investments, deliver a favorable end-user experience, demonstrate interoperability and support both forward and backward compatibility.