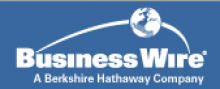 PALO ALTO, Calif., April 6, 2016 – The Open Networking Foundation (ONF), a non-profit organization dedicated to accelerating the adoption of open Software-Defined Networking (SDN), today announced open registration for the organization's annual interoperability event. AppFest 2016 will be held May 16-19, 2016 at the University of New Hampshire InterOperability Lab (UNH-IOL), an independent provider of broad-based testing and standards conformance services for the networking industry, and also an authorized OpenFlow® testing lab. This year's AppFest will feature ONF's first-ever "Community Day", opening the event to the broader SDN community and giving insider access to operators and end users who are not ONF members.
AppFest 2016 is the eighth interoperability event organized by ONF since its inception and the second one to focus on application interoperability as a core theme. Unlike ONF PlugFests, AppFests have a broad focus on SDN application interoperability in addition to OpenFlow interoperability.  Participating AppFest vendors will have an opportunity to validate interoperability of their SDN applications on multi-vendor controller and switch platforms. During the Community Day, attendees will have access to onsite training and testing for the ONF-Certified SDN Associate (OCSA) certification provided by Criterion Networks, as well as access to the SDN TestEXPO featuring demonstrations of SDN-enabled data center showcasing real world SDN deployments.
"UNH-IOL has hosted interoperability and testing events across various disciplines for more than 25 years," said Erica Johnson, UNH-IOL director and chair of the ONF Testing Leadership Council. "We are excited to host AppFest 2016 and welcome the SDN community to our facility. We invite them to come together to test not just the latest OpenFlow products, but also pre-deployment validation of applications as we look to improve interoperability across the SDN ecosystem and grow the SDN industry."  
AppFest events present a unique opportunity for SDN application developers, controllers, and orchestration product vendors to gather in a common location to both validate interoperability of their implementations and quickly assess any gaps in their implementation.