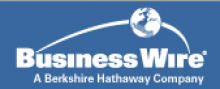 DURHAM, N.H.--(BUSINESS WIRE)--The University of New Hampshire InterOperability Laboratory (UNH-IOL), an independent provider of broad-based testing and standards conformance services for the networking industry, today announced it is hosting an Ethernet Alliance Power over Ethernet (PoE) interoperability test event, scheduled for March 29 - 31, 2016 at the UNH-IOL's new laboratory in Durham, NH, USA. This multi-vendor plugfest for Ethernet Alliance members brings together a diverse array of equipment and technologies to test interoperability, as well as conformance with IEEE 802.3™ specifications.
"As PoE continues expanding beyond its enterprise roots into emerging areas like the Internet of Things, it's incumbent upon the industry to foster that growth by building end user confidence in these technologies and devices. How we get there is through events like this one – plugfests that give our member companies the opportunity to thoroughly test their solutions against key IEEE specifications, as well as verifying their interoperability with other equipment," said George Zimmerman, technical committee chair, Ethernet Alliance; and president and principal consultant, CME Consulting. "The Ethernet Alliance remains the industry voice of Ethernet, and we're pleased to be leading the charge for greater interoperability in the marketplace. We look forward to a successful and productive event."
This three-day testing event focuses on demonstrating technology and equipment compliance with IEEE 802.3 PoE standards. Participating Ethernet Alliance members will be able to test their devices for interoperability and conformance, receive hands-on experience, and gain a deeper understanding of IEEE 802.3 requirements. Test plans used during the plugfest are built upon existing testing offered by the UNH-IOL in their PoE Consortium. Additionally, UNH-IOL is offering participants the added benefit of being included on an Integrators list hosted on the UNH-IOL's website. This list will be maintained between plugfests and may be referenced by companies showing their commitment to the IEEE PoE standards.