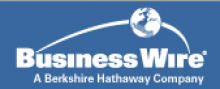 WAKEFIELD, Mass.--(BUSINESS WIRE)--NVM Express, Inc., the organization that developed the NVM Express specification for accessing solid-state drives (SSDs) on a PCI Express (PCIe) bus, has completed its fourth NVM Express Plugfest.
This event, which took place June 8-11 at the University of New Hampshire's InterOperability Lab (IOL) in Durham, New Hampshire, was an opportunity for NVMe implementers to test the interoperability of their products. The program ensures conformance to the NVMe specification and establishes confidence that products will work well across a broad range of systems.
The plugfest was attended by 14 organizations active in the NVMe sector, both SSD vendors and test equipment companies. The event tested 17 products – the largest number to date – with 10 devices successfully completing the rigorous testing. The Integrators List may be used to refer to these products (listing is at the discretion of the company and thus not every product is specified).