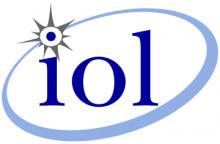 The UNH-IOL successfully held a Career Advisory Board Session (CAB) in March 2010. The CAB is an educational program offered by the UNH-IOL to provide an avenue to empower its employees with invaluable information that will aid them upon graduation. The UNH-IOL invites company representatives to present on topics such as; how to create a stellar resume, how to use social media to market yourself, interviewing tips and how to conduct a job search.

The UNH-IOL is pleased to recognize the following company representatives for their participation in the March 2010 session:

Jason Alexander - Alexander Technologies
Catherine Blake - Sales Protocol International
Craig Dube - Computer Associates
Jessica Fredette - Liberty Mutual
Ted Mottola - Corsair Solutions
Tania Promer - Liberty Mutual
Jeffrey Winters - Cisco

If you would like to learn more about the program, please contact Cassie Bachelder (cbachelder@iol.unh.edu).