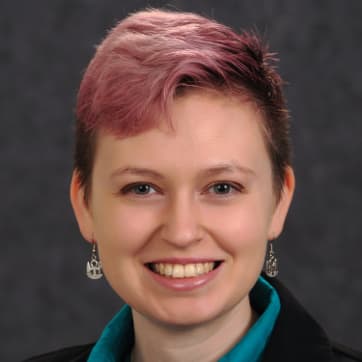 Kathryn Dube is the Ethernets Operations Manager for the Ethernets Technologies Consortium at the University of New Hampshire InterOperability Laboratory (UNH-IOL) in Durham, NH.
Kathryn was promoted to this position in November 2013 after joining the UNH-IOL in 2010 as an undergraduate student. Her responsibilities in her position require her to balance managing the operations of Ethernet testing while training testing technicians and planning for future services.
Previously, Kathryn was the Senior Copper Auto-negotiation Technician and Supervisor coordinating the ANEG testing, training new technicians and performing customer testing. She was also a member of the Society of Women Engineers and the American Chemical Society.
Kathryn was awarded the IOL Star Award in August of 2011 for her outstanding achievements in her work at the UNH-IOL.
Kathryn received her Bachelor of Science in Chemistry from the University of New Hampshire in 2014.