By Grace Silha - Monday, June 5 2023
We are excited to kick off yet another summer for the UNH-IOL HighTech Bound Internship program, a program designed for rising high school seniors interested in pursuing a future in technology. This coming summer marks our 17th year of the internship reaching over 130+ students from across the country.
We welcome 10 passionate students to UNH this July who are coming from New Hampshire all the way from North Carolina. Projects will involve hands-on software development, FPGA board design, web interface creation, and more! Hear from this years group in our 2023 Meet the Interns blog.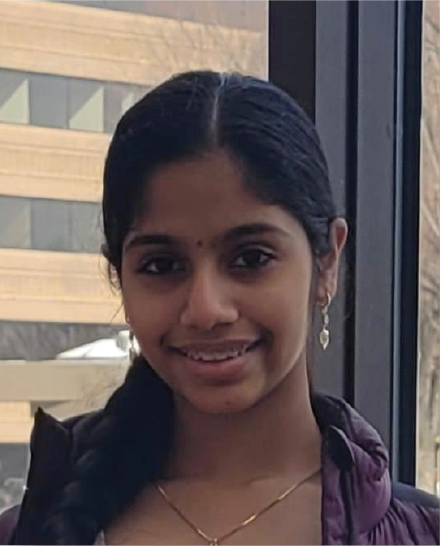 Shravani
Shravani attends High School in New Jersey, where she has taken specialized engineering courses that have helped her build an interest in computer science. She has experience in Java, C++, and Python and has taken courses in data science, algorithms, and computational biology as part of Columbia's Science Honors Program. She is passionate about bridging the gender gap in the STEM field and participates in clubs that allow her to teach and introduce middle school girls to STEM by organizing hackathons and research showcases. Recently, she was chosen as an NCWIT 2023 National Honorable Mention Winner. Shravani enjoys dancing, reading, pursuing research, and giving back to her community in her free time.
Arnav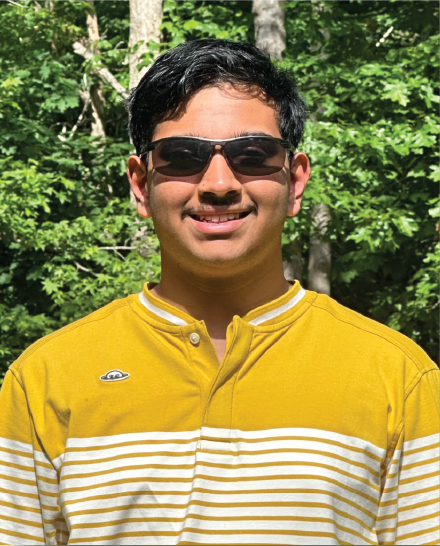 Arnav attends high school in North Carolina. Arnav has taken many computer science classes such as AP Computer Science A and AI Seminar, and has programming experience in several languages including Python, Java, Javascript, SQL, and HTML/CSS. He is the president of his school's math and computer science club, captain and founding member of his school's FTC robotics team, and founder and CEO of his own non-profit organization, Kidz Code, where he teaches middle school children in his community about the benefits of learning how to program as well as teach them programming skills in Python and Java. In Arnav's free time, he loves to play tennis, design video games, try new foods, and travel with his family. Arnav looks forward to expanding his programming skills, meeting new people, and making life-long friends.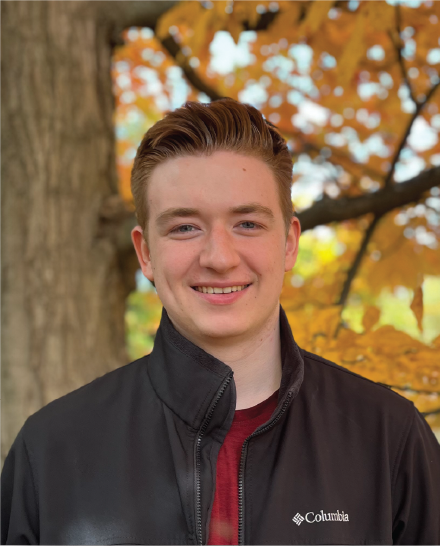 Brendon
Brendon is a rising high school senior in southern NH. He has taken several computer science and engineering courses at his local high school, and recently began taking networking at a neighboring school, where he is working towards his information technology certification from Cisco Systems. In Brendon's spare time, he has been working on learning Java as well as building servers from the ground up. He is very passionate and active in the FIRST Robotics Competition. For the past two years he has been captain of his high school robotics team, which qualified for the New England District Championship this past season. Outside of STEM, Brendon enjoys going to the beach, amusement parks, and watching movies with friends and family.
Daniel S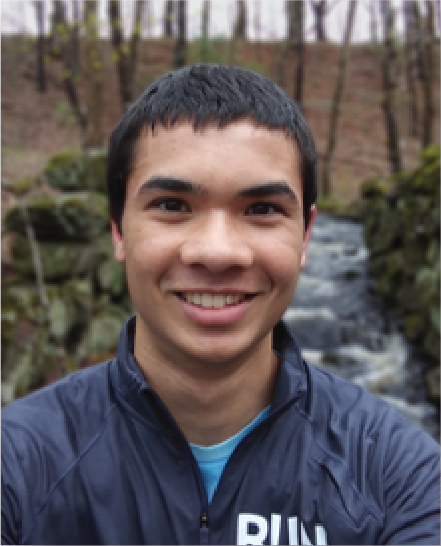 Daniel is a rising high school senior in southern NH. He has taken Programming Fundamentals and Advanced Computer Science, which have taught him the major principles of Java, HTML, CSS, and Python. He is intrigued by the inner workings of technology and loves how it is used in every facet of society. Daniel serves as his high school class president for the Class of 2024, and he is captain of his school's cross country team. Some of his favorite pastimes include running, being in nature, and having philosophical discussions with his friends.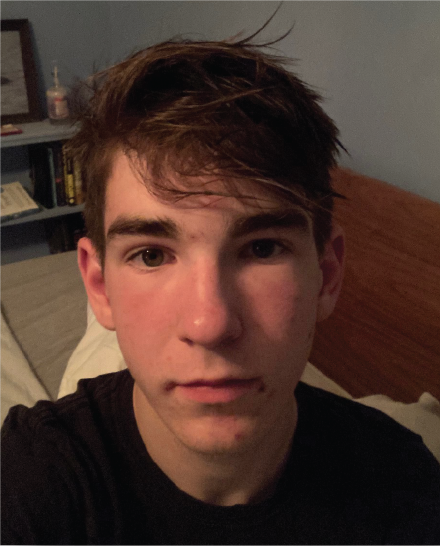 Nathan
Nathan started programming in 7th grade when his teacher introduced him to code.org. He has taken two UNH classes and knows Python and Java, and has done a lot of work with HTML, CSS, and JavaScript. He also dabbled in cybersecurity and game design. Currently he is working on a website for a friend, and will hopefully continue working on a JavaScript game he has built from scratch. Outside of the tech world, Nathan rows for Great Bay Rowing all year round, he has won multiple medals. He loves reading and one of his favorite places to be is in the library digging into a book. He also enjoys snowboarding during the winter months.
Shav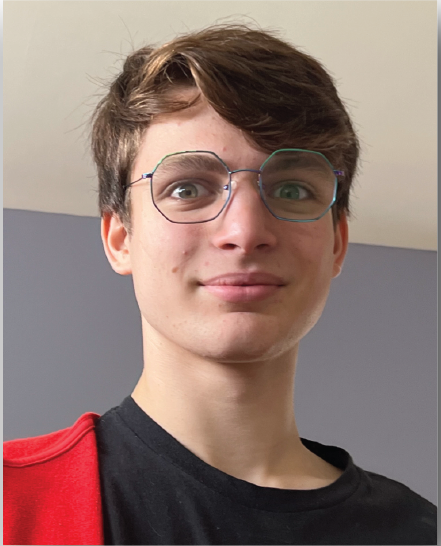 ​​Shav attends high school in western NH. He has been passionately programming for about 3 years now, and has been interested in technology and engineering for his whole life. He built his first Arduino robot with his dad when he was only 6 years old. Shav is proficient in Python and JavaScript and has experience with C and Rust. He has co-taught several programming courses at his school, attempting to raise awareness about programming, the future, and climate change. Shav also is also a lead editor on his schools magazine where he likes to write about cryptography and machine learning. He also likes cats, warm weather, swimming, and the occasional arts-and-crafts project.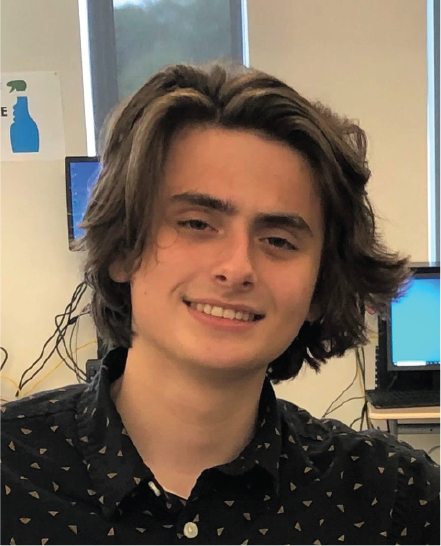 Daniel M
Daniel is a student from central New Hampshire. At his high school he has spent two years in the Computer Networking program where he has developed a number of his technical skills. After school he is a member of his town's CyberPatriot team which have been State Champions 2 years in a row. Through this he has developed an interest in cyber security which he hopes to explore further in college. In his spare time he enjoys being outdoors, reading, and playing video games.
JanetLou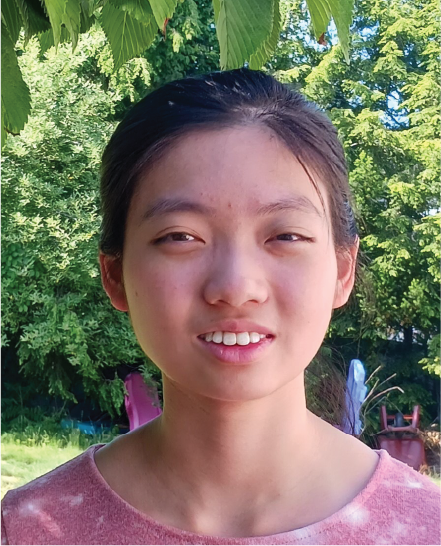 JanetLou is a rising senior from in MA. Her passion for Computer Science was ignited in elementary school. She has learned several programming languages, including Java, Python, C++, and HTML, through both formal coursework and self-studying. Her favorite class is AP Computer Science A and she actively contributes to her schools Science Olympiad and Varsity Math teams. She is an advocate for environmentalism. Through her recycling mobile app and art exhibitions, she is dedicated to raising awareness about pollution and climate change. In her free time, she enjoys drawing and has won several national art awards.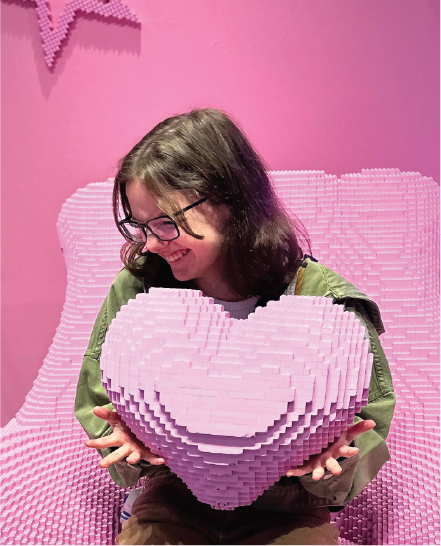 Izzy
Izzy is a rising high school senior in central NH. At school, she is a part of a few of the honors societies, the environmental club, and is a treasurer of the government club. When she is not at school or at work, Izzy enjoys building with legos, going to the movies with her best friends, coding, and creating new things whether that be through technology or art. 
Anna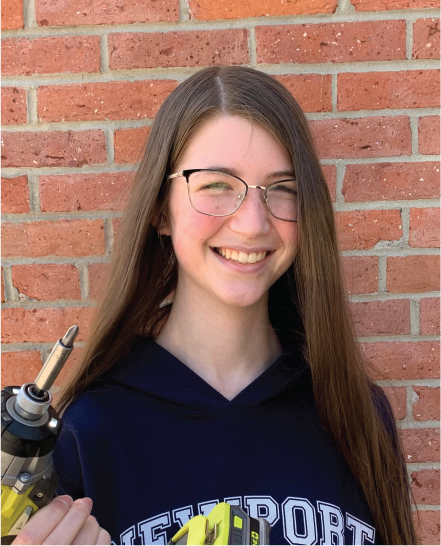 Anna attends high school in Massachusetts. She is president of her school's Robotics Club and Math Team. She is also a leader on two community-based robotics teams including an FIRST Robotics Competition team and an FIRST Tech Challenge team which placed second at the Massachusetts Championship the past 2 years. She also enjoys volunteering as a Hebrew School tutor at her temple. She is looking forward to majoring in engineering and computer science in college and a career in robotics afterward.