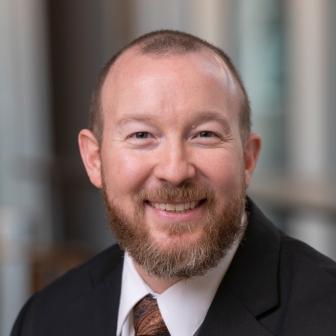 Jeff Lapak has been the Director of the University of New Hampshire InterOperability Laboratory (UNH-IOL) since 2018 where he leads the globally recognized 3rd party test lab for certification of data communication technologies. The UNH-IOL has been a part of the university for 30+ years and is in the UNH's research office. The lab employs over 20 staff and 100 undergraduate and graduate students who contribute to over 30 different  technology standards and groups . As Director, Jeff is responsible for facilitating the lab's development in certification test programs, creating strategic partnerships and leading the lab's strategic direction across its many technology areas. He brings 15+ years of industry and lab experience to fulfill the mission of the UNH-IOL and also works with multiple global industry forums and standards bodies to further their standards development.
Jeff has been involved in the development of software applications, test platform hardware, as well as the development of new testing methodologies and procedures. Jeff's journey at the IOL began as a UNH student in 1998 and quickly grew into roles such as senior manager, industry lead, and most recently, associate director. As a leader, he's helped oversee development for many physical layer testing technologies, specializing in the development and testing of high speed electrical measurements for physical devices and copper cables. His development areas have included technologies such as: 10, 25, 40, and 100 Gigabit Ethernet, Infiniband, twisted pair Auto-Negotiation, Backplane and Cable Characterization, Physical Coding Sublayers, and FPGA hardware platforms.
Jeff holds a Bachelor of Science in Electrical Engineering and a Masters of Business Administration from the University of New Hampshire.