August 2013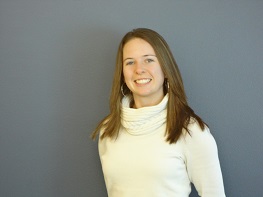 Kerry Auchterlonie
Kerry Auchterlonie distinguished herself as the Operations Manager of the Storage and MIPI Consortia. During 2013 she pushed herself to understand the consortia's and customer's needs. She worked directly with the students ensuring they completed the testing, and had the tools they needed to succeed. She also worked directly with the customers ensuring high quality services and satisfaction. While moving the consortia work forward, Kerry also found herself tackling labwide activities including finance, HR, and marketing. As one student stated, "I'm fairly certain that nothing would get done without her." She put forth great effort and time to all of her commitments, and always had a smile on her face. The distinctive accomplishments of Kerry Auchterlonie reflect credit upon herself and the UNH-IOL.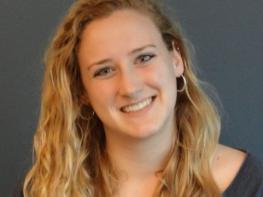 Michaela Tremblay
Michaela Tremblay distinguished herself as a member of the Routing Consortium. She learned almost all of the Routing Protocol testing including the gauntlet of OSPFv2 Conformance testing. She demonstrated extensive knowledge and the ability to dive deep into LSAs. Michaela consistently looked for ways to improve the consortia and was involved in lab-wide work whenever possible. Michaela also assisted with a new software application to expedite the business manager's monthly financial tasks. She exemplified top notch quality and provided great customer service. The distinctive accomplishments of Michaela Tremblay reflect credit upon herself and the UNH-IOL.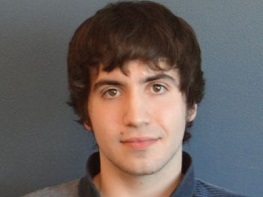 Stephen Chambers
Stephen Chambers distinguished himself as a member of the Routing Consortium. He accepted the challenge of learning all the Routing Protocol Testing Conformance and Interoperability Testing. Stephen constantly pushed to learn more Routing protocols until there was nothing left untested in the Routing schedule. Routing Protocols require some of the most complex testing done at the lab and it was impressive that he was able to test the different routing protocols in under a year. He also took on the challenge of working with the Finance Committee to update the Finance Tracking/Budget spreadsheets. When he was not testing, or addressing his customers' needs, he asked everyone around him what he could do to help. The distinctive accomplishments of Stephen Chambers reflect credit upon himself and the UNH-IOL.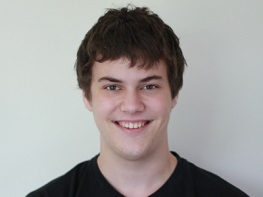 Noah Johnson
Noah Johnson was a member of the Broadband group that quickly became one of the group's "go to" technicians. Noah became a senior tester for the TR-069 testing programs and played a major role in training new testers and helping coworkers troubleshoot problems. Noah expanded his responsibilities to include learning GPON and DSL testing. Noah proved himself an extremely hard and dedicated worker, and became an employee you could count on to see a job completed with the best possible quality. Noah also became one of the UNH-IOL's most dedicated volunteers, leading tours and helping with programs such as the high school internship and hi-tech day camps. All of these qualities, along with his continued desire to learn new technologies proved Noah to be an ideal UNH-IOL employee and an asset to his consortium and coworkers.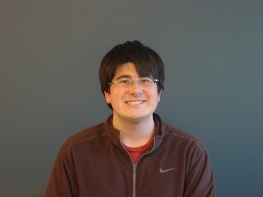 Tim Panepinto
Tim Panepinto became one the DSL Consortium's most reliable and capable testers. Tim demonstrated an extremely strong understanding of the DSL technologies, including advanced features like seamless-rate-adaption and G.vectoring. Tim stepped into the role of senior tester, and was responsible for all of TR-115 and TR-273 testing. In this role, Tim worked to master the testing, and constantly looked for ways to improve it as well. He was always willing to help teach his fellow employees more advanced testing. Tim proved himself to be an employee you could count on to see the job all the way through, even if it meant staying late. Tim's dedication, knowledge, and desire to always improve testing and services made him a huge asset to his consortium and coworkers.
January 2013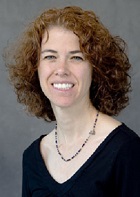 Christina Dube
Christina Dube has distinguished herself by meritorious service as an employee of the UNH-IOL since August 2010. As the manager of the Bridge Functions Consortium (BFC), Chris has taken great strides in implementing much-needed updates to all existing test suites, and the development of new test suites, in order to remain at the forefront of Layer 2 technology. Chris keeps up with regular member testing and pushes her consortium employees to continuously look for ways to improve day-to-day operations. Under Chris' direction, BFC hosted a successful TRILL plugfest and has even sold, and will soon deliver, BFC's first automated test tool to a vendor. Chris makes a great effort to have regular consortium meetings to keep everybody up-to-date on the consortium as well as the lab as a whole. As a working group chair for HR and Training, Chris strives to improve the process and quality of each student's employment. She believes in the IOL's mission, vision and values, and it shows in her daily performance. The distinctive accomplishments of Christina Dube reflect credit upon herself and the UNH-IOL.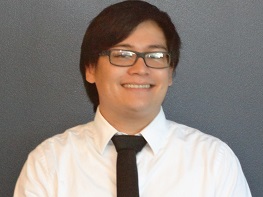 Edward Mossman
Edward Mossman distinguished himself by meritorious service as a member of the OFA's OpenFabrics Interoperability Logo Group hosted by the UNH-IOL. Ed took over as the main OFA systems administrator on short notice. The knowledge required to manage the OFA cluster is very extensive, as it runs its own LDAP, DNS, DHCP, and VPN services as well as automated scripts to manage everything from SSH keys to operating system reinstalls (for a variety of operating systems). Ed worked tirelessly to keep the cluster up and running. He assisted test and training events, and provided the necessary support for the lab's RDMA research activity. In addition to these technical accomplishments, Edward also transitioned from trainee to trainer and mentor to two junior OFA team members. The distinctive accomplishments of Edward Mossman reflect credit upon himself and the UNH-IOL.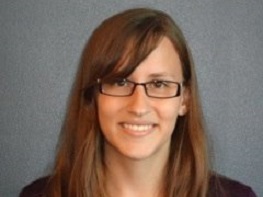 Elizabeth Haven
Elizabeth Haven distinguished herself by meritorious service as a member of the Digital Living Consortium. Liz's outstanding technical knowledge and leadership abilities were instrumental in DLC's success in 2012. Liz took over the operations role, rebranded the DLNA services consortium to Digital Living Consortium, analyzed different business models and service fees, transformed the DLC website, migrated the DLC testing schedule to the UNH-IOLs internal reservation database system, evaluated their incentive program, and participated in strategy discussions, all while finishing exams and applying to graduate school. The students of her consortium showed great respect for Liz, and her passion for her employees was obvious. The distinctive accomplishments of Elizabeth Haven reflect credit upon herself and the UNH-IOL.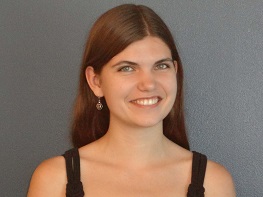 Marion Dillon
Marion Dillon distinguished herself by meritorious service as a key member of the IPv6 and Home Networking Consortia. In 2013 she transitioned from Core IPv6 technology to IPv6 Home Networking, accepting the challenge of developing new testing methods during her senior year. She worked on developing new test Specifications for the IPv6 Ready Logo and for the BBF in the area of transition mechanisms as the internet struggled with the transition from IPv4 to IPv6. She assisted the Home Networking industry and operators as they navigated the challenges encountered during their IPv6 roll-outs. Marion helped shape the future of IP in the home by exhibiting great thought leadership.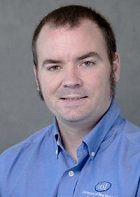 Mikkel Hagen
Mikkel Hagen distinguished himself by meritorious service as an employee at the UNH-IOL. Mike exemplified the ideals, Mission, Vision, and Values of the UNH-IOL. He was always willing to help others and constantly sought meaningful ways to improve by participating regularly in several lab-wide working groups, including Training and our technical steering group. He went above and beyond when working with students, and creating materials such as blogs, contributed articles or marketing materials. Mikkel took on a leadership role in a number of consortia, including; Fibre Channel, Data Center Bridging, and Wireless; he ran each of them with excellence. During his time at the UNH-IOL Mikkel earned his PhD in Computer Science, published periodicals and articles at major conferences (winning best paper at one conference on "Deficit Round Robin Scheduling With Adaptive Weight Control"). Mikkel bridged the gap between academia and industry, one of the main goals of the UNH-IOL. Mike's drive, knowledge, and productivity were a valuable example to all.