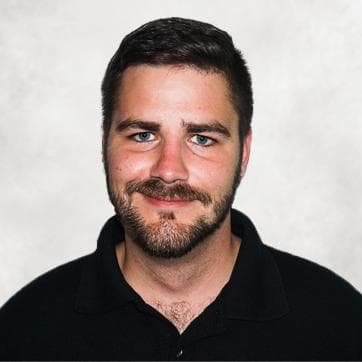 Christopher Brown is the Technical Manager for the Routing and Software Defined Networking (SDN) Testing Service group. Chris started his career at the UNH-IOL in 2015 as a routing test technician performing USGv6 testing for OSPFv3 and BGP4+ protocols while he was an undergraduate. After graduating with a B.S. in Information Technology he was promoted to his current position as a Technical Manager.
Before pursuing his degree, Chris served in the United States Marine Corps as a Satellite Communications Operator from 2009-2013. While in the Marines, Chris was responsible for transmitting and receiving data for military and commercial networks and training Marines on how to deploy these services for the future success of missions. He also participated in various humanitarian missions in the Asia-Pacific providing rapid communication services. During his time in the Marines Chris began to take great interest in computer networking which encouraged him to pursue higher education.
Chris has extensive knowledge of routing protocols including BGP, OSPF, PIM-SM, and ISIS. Using this knowledge he has developed test solutions for conformance testing that utilizes the IOL's custom software, IOL INTACT®. Chris is developing testing solutions for SDN including working with OpenFlow and NetCONF protocols.