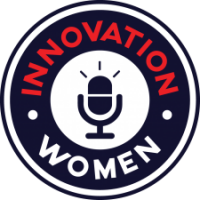 Innovation Women, the online speaker bureau, and Benson Consulting, is hosting another awesome Innovation Women Pop-up event - this time at the UNH-IOL.
Join us on June 4, 2019 as we share ways you can use public speaking as a career and business game changer. Meet the Innovation Women team and other Innovation Women members. Network and get to know other leading women in the local business community. Innovation Women members can also record a video for their Innovation Women profiles - we have heard from conference organizers over and over again that this is a key feature for getting booked: they want to see you speak before inviting you to speaking engagements!
Schedule:
6:00-6.15PM - Registration and networking
6:15-6.30PM - Introduction by Candice Benson, CEO of Benson Consulting
6.30-7.30PM - "Public Speaking: The Game Changer" - by Bobbie Carlton, Founder of Innovation Women
7:30-8.00PM - Networking - light fare and beverages will be served.
Participants will learn about how external public speaking can drive very internal reactions (i.e: promotions), as well as business growth. We'll also share information about how to get started, where to find speaking opportunities (not where you might think) and how to leverage each opportunity for career and business growth.