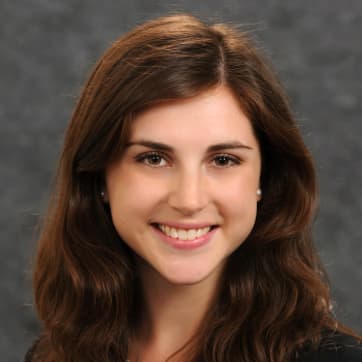 Michayla Newcombe is the Senior Manager, IP Technologies at the University of New Hampshire InterOperability Laboratory (UNH-IOL).
Michayla started her career at the UNH-IOL in 2012 as a DHCPv6 test technician while she was an undergraduate at UNH. This DHCPv6 testing is performed for both USGv6 and IPv6 Ready Logo. She is also a reviewer of the IPv6 Ready Logo submissions in North America. After graduating from UNH in 2014 with a bachelor's degree in Business Administration she was promoted to a staff position.
Her responsibilities include driving the United States Government (USGv6) and IPv6 Ready Logo Programs for the continued deployment of IPv6. She oversees various aspects in the testing progress including creating SDOCs, delivering results and helping members navigate both of the programs.  She is currently serving as the quality manager for ISO-17025 accreditation for the testing programs. Michayla is an author of the NISTv6 Profile (SP 500-267Ar1).
Michayla was integral in developing and leading the lab's recent switch to Agile Methodologies. She leads several agile teams with future engineers helping them deliver solutions for SDN, Routing, IoT and IPv6 solutions. Michayla was recently appointed as the Associate Director whose responsibilities will expand to assisting in the general oversight of testing groups, working with industry forums and standards bodies to further standards development and providing day-to-day lab support for staff and student employees.