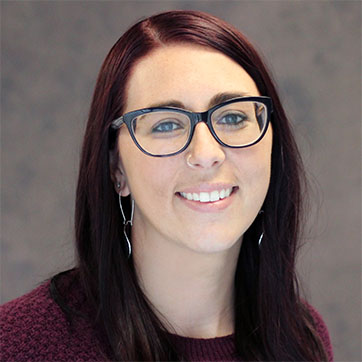 Corrine currently serves as the Administrative Assistant at the University of New Hampshire InterOperability Laboratory (UNH-IOL) and began working at the IOL in November 2017. She is responsible for the front of the house activities such as greeting distinguished visitors and guests and instills top notch customer service. She fills a vital role with the UNH-IOL Finance and Administrative team by offering top quality services including sending quotes, renewal notifications, invoices, group test event planning and help with reconciling accounts receivables. Corrine also assists with the UNH-IOL hiring and coordination of the 100+ student and adjunct hourly employees. In addition to her Administrative Assistant role, Corrine also actively participates with many UNH-IOL internal working groups including customer satisfaction, employee experience and communications.
Corrine graduated from Southern New Hampshire University in 2016 with a bachelor's degree in Financial Accounting. She also has her certification from UNH in event planning and enjoys wedding and event planning.
In her free time, Corrine founded a non-profit cheerleading program in her hometown and currently serves as the President. She also coaches one of the four teams within the 90+ athlete program. Corrine enjoys traveling and spending time with friends and family.