August 2021
Sam Muldrow
Sam started at the lab in December 2020, and immediately hit the ground running learning all of our DSL testing in just a matter of a few months. From there Sam further applied his skills toward development of our software, and test scripts. Sam has also made huge contributions to organization and team leadership, taking on creating documents and spreadsheets to help keep track of team progress and ensure that not only is all work tackled, but it's approached in what is the most efficient way. 

One feature of an IOL Star is the ability to contribute their thought leadership and truly embody our innovation culture. Sam does this every day, always suggesting new ideas or better approaches to solving problems. Outside of all of this, Sam is an excellent person to work with, always quick to a joke, and always the first one to raise his hand to volunteer for any task. Sam is the definition of an IOL Star.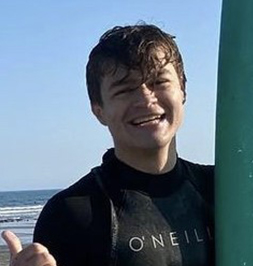 Marc Tausanovitch
Marc Tausanovitch has risen from a Baseband 2017 summer intern to an instrumental member of the Power over Ethernet team over the past 2.5 years.  Adeptly learning 802.3 PoE concepts and immediately contributing to test solutions for the Ethernet Alliance Certification program, assisting with both the PD and PSE test development and effectively filling any gaps the team identified through his skills and ingenuity.
Marc's next challenge started when the lab won the opportunity to develop the Power and Data Certification test specification and testing contracts for the Ethernet Advanced Physical Layer (APL) group of industry-leading Industrial Automation organizations, namely: PNO (Profinet / Siemens); ODVA (EtherNet/IP / Rockwell); FieldComm Group and OPC Foundation.  These industry rivals in the 'fieldbus wars' turned to UNH-IOL to assist in this new common Ethernet-APL technology, and UNH-IOL turned to the logical choice of Marc to lead the Power test specification and tooling development efforts.  Working side-by-side with industry leading specification authors (Steffen Graber) and IEEE 802.3 experts (George Zimmerman), Marc's efforts resulted in the launch of Ethernet-APL Certification specifications this past July, efforts and successes that continue to open doors for the IOL within the Industrial Automation ecosystem.  While Marc did not work in isolation, the vast majority of the successful Power test plan's creation, implementation, and execution is a result of Marc's ability, skills and dedication to the timely fulfillment of the IOL's obligations.  
Marc's professionalism, technical skills, determination and confidence reflect well not only on himself, but on the organization as a whole, and he is well deserving of the recognition of a rising IOL Star.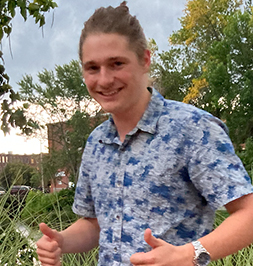 Abe Elias
Abraham "Abe" Elias started at the lab March 16, 2020, a perfectly normal date in a perfectly normal world, until the week ended and the pandemic started a work-from-home for all at UNH.  Weathering this challenge, Abe still learned to work with a new team, a new technology, and a challenging set of tools reliant heavily on human expert analysis to determine results.  In addition to these challenges, Abe had to endure management changes and turnover in his team resulting in much of the testing burden falling on his capable shoulders.  Add to this, the tests and tools learned are in flux. The tools are changing, ideally for the better, with assistance from Abe. Also changing are the test cases as the industry, Open Alliance, and ISO move the test plans to international standards.  Throughout all of this, Abe has demonstrated reliable skill and quality of execution, while remaining flexible and adaptable to the process, providing feedback when necessary but never complaining. Abe has been instrumental in eradicating the group's testing backlog, appeasing customers and the Automotive OEMs who rely on the team's reporting, while reducing burdens on other team members and simultaneously training the next generation of technicians.  
Abe's professionalism, attention to detail, reliability, quick learning and skill make him a valuable addition to the Single Pair Ethernet team, and well earned recognition as a rising IOL Star.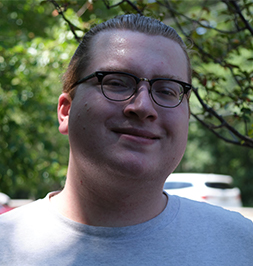 Mason McDonald
Mason was hired into IP in November of 2020 and started testing IKEv2/IPsec protocols. After showing great aptitude he was immediately placed with the packages team the following January. His impact was immediate and has been a key member of the team ever since. Mason constantly demonstrates his ability to quickly and effectively master new test plans and develop scripts with impressive speed. Mason is always eager to tackle new projects and constantly establishes himself as a resource for others. His work is highly dependable and greatly contributes to the team's success.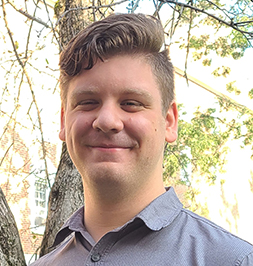 Michael Baumer
Michael "Sigi" Baumer has become a senior PHY member, regularly demonstrating leadership and knowledge with anyone that talks with him. He is responsible for testing that gets requested sporadically, which means he often has to learn new test plans from scratch. In addition, he has become our point of contact for our PCIe testing and our OCP boards, regularly answering customer questions and developing documentation.
Over the last semester, he has stepped up to take on a significant amount of cable testing for a contract. This was testing that he had never run before, but he quickly learned to do the testing and worked to not only complete the testing, but to train others so they could have this testing running around the clock. He was always willing to come into the lab at all hours to swap cables or change the temperature of the setup so the long test cases could be run overnight and on weekends. With his help, we were able to complete the testing and complete the reports that our customer needed to deliver to their customers.