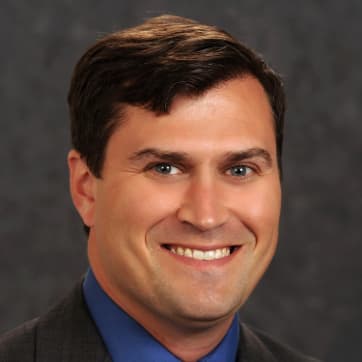 Timothy Winters is a Senior Executive, Software and IP Networking, at the University of New Hampshire InterOperability Laboratory (UNH-IOL). He works with companies from all over the world to develop broad-based, flexible testing strategies to cost effectively meet network interoperability requirements for the Internet Protocol version 6 (IPv6), Software Defined Networking (SDN), Session Initiation Protocol (SIP), Routing, and Home Networking. 
Timothy is the United States Government IPv6 (USGv6) and IPv6 Ready Logo technical lead for the UNH-IOL. In this role, he oversees various aspects in testing of IPv6 technology, deals with various multi-vendor IPv6 testing scenarios and acts as a liaison between students and vendors during device testing and development. He was instrumental in the UNH-IOL's designation as an ISO-17025 USGv6 accredited laboratory.
Timothy has more than 15 years of experience as a UNH-IOL leader and his involvement with cutting edge technologies has led to outstanding achievement. He is an expert in routing protocols: Open Shortest Path First (OSPF), Border Gateway Protocol (BGP), and Protocol Independent Multicast (PIM), as well helping deploy the Moonv6 network in the early days of IPv6 as a connectivity specialist and deployment advisor. Passionate about innovation, Timothy has taken the lead for the IPv6 Forum's IPv6 Ready Logo Programs. In addition, Timothy assisted with ISOC World IPv6 Launch by creating the criteria for home networking equipment manufactures to participate. Tim's Recent activities  include developing an IPv6 Ready for IoT, OpenFlow testing, SDN Interoperability, and co-authoring DHCPv6 updates for the IETF.
His ongoing collaboration with industry forums including the North American IPv6 Task Force, IPv6 Forum, IPv6 Ready Logo Committee, Open Networking Foundation, IPSO, CEA  and SIP Forum demonstrates his dedication and persistence in developing new standards, as well as assisting commercial services providers, network equipment vendors and government agencies cost effectively speed go-to-market time for products.
Timothy holds a Bachelor of Science in Computer Science from the University of New Hampshire, Durham.