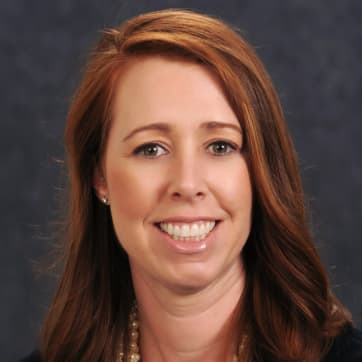 Kari Younsi serves as the Finance and Administration Manager at the University of New Hampshire InterOperability Laboratory (UNH-IOL). She has worked at the UNH-IOL for over 20 years and has held a variety of roles throughout her career at the lab, including Operations Manager, Quality Manager for ISO 17025, and Technical Coordinator for world-wide interoperability demonstrations.  
As a part of her Finance & Administration role, she is responsible for the financial activities at the UNH-IOL including reconciling financial data, monitoring the fiscal health of the lab and preparing finance projections. She is also responsible for the day-to-day bookkeeping activities including sending quotes, invoicing, and accounts receivable. In addition, Kari is responsible for many administrative tasks including ensuring compliance with USNH and UNH-IOL policies related to credit card handling and deposit procedures. She is the main point of contact for all UNH-IOL customers regarding financial and administrative questions and strives to offer top-notch customer service. She currently serves as the chair for the UNH-IOL Customer Satisfaction working group and helps drive the lab to exceed customer's expectations.
Kari received her Masters Degree in Business Administration at the UNH Peter T. Paul College of Business and Economics in December 2020 with a focus on Information Systems and Business Analytics as well as Growth and Innovation.  She received her Bachelor's Degree in Math Education from the University of New Hampshire College of Engineering and Physical Sciences. 
In her spare time, she enjoys spending time with friends and family, outdoor adventures (including snowboarding, SUP, biking and hiking), cooking and traveling.  She recently added a fun and energetic Aussiedoodle to her family and they love to go on adventures together!