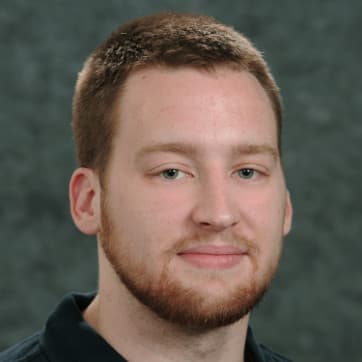 Daniel Moss is the Senior Engineering Manager, of Broadband Technologies at the University of New Hampshire InterOperability Laboratory (UNH-IOL). As an undergraduate student at UNH, Daniel began work at the UNH-IOL in 2012 in the DSL Consortium where he became the principal developer of the IOL's test automation software Test Sentinel, working closely on developing that product into it's current commercially available state. 
After obtaining his Bachelors of Science Degree in Computer Science, Daniel continued his education and involvement with the Lab becoming a Graduate Research Assistant at the IOL, and ultimately graduating with his MS.CS in March of 2019. 
Since 2016 Dan has taken over as full time staff, acting as Project Manager of the IOL's Wireless, DSL, Gfast, and GPON groups, overseeing management of Student employees in both testing of these technologies and the continued development of the IOL's Test Sentinel software.  Dan also regularly attends and acts as an editor for the Broadband Forum, working in the Physical Layer and Architecture working groups.